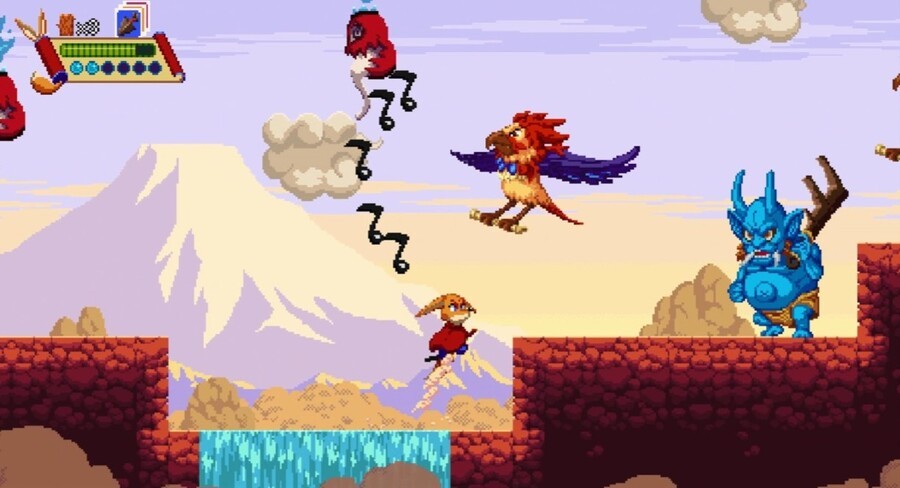 While Nintendo Switch's schedule is already filling up for 2018 (and we're not even at E3 2018 yet), it's also starting to get a handful of titles slated for 2019. Kemono Heroes, the new 2D platformer from studio Mad Gear Games, is one of the first, and it's bringing some 16-bit multiplayer action to Switch's digital library.
With support for up to four-player co-op, each of its anthropomorphic warriors (there are four in total) comes with a set of unique abilities. There are five worlds to explore - with three sub-stages found in each one - and according to the developer, "each game is different every single day of the year." This sounds like a splash of procedural generation, which should add plenty of replay value.
Check out the early glimpse at gameplay footage above for a little taster. Let us know your thoughts on this lil' slice of indie gaming in the comments below...
[source madgeargames.com]