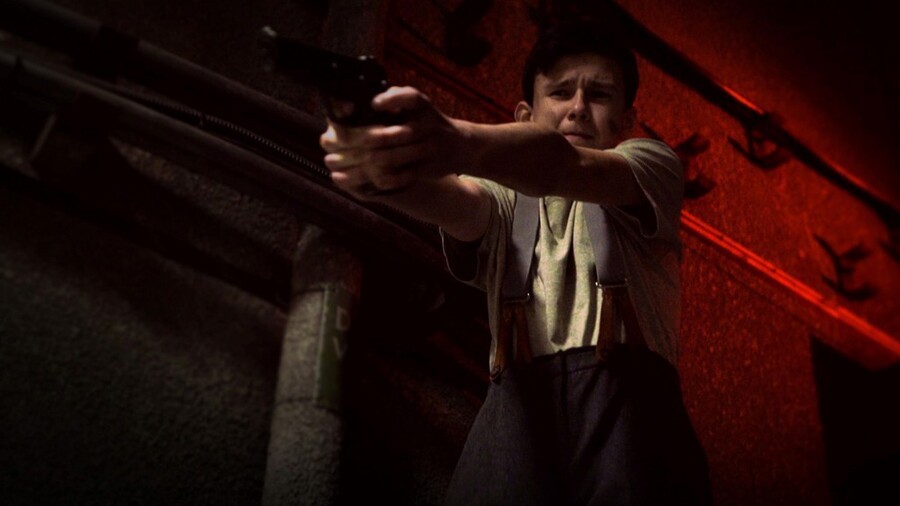 Wales Interactive and Splendy Games have announced that The Bunker will be heading to the Switch on 9th April (for £9.99 / $12.99), becoming the console's first FMV game.
The Bunker is a completely live action experience, filmed on location in a decommissioned government nuclear bunker with a plot crafted by writers behind The Witcher, SOMA and Broken Sword. A cast of familiar faces play out the scenes on screen - Adam Brown (The Hobbit), Sarah Greene (Penny Dreadful), and Grahame Fox (Game of Thrones) - with the player interacting with the environment to alter the characters' decisions. You can check out the teaser trailer for the Switch version below.
As the last remaining survivor in a nuclear bunker, John (played by Brown) relies on his daily routine as the one thing that keeps him sane. When an alarm goes off, his mind starts to self-destruct, triggering a journey that sees players venturing into long forgotten areas, recovering John's repressed childhood memories, and unlocking the dark secrets of The Bunker.
FEATURES
- Full touchscreen support on Nintendo Switch
- An incredible cast, including Adam Brown (The Hobbit), Sarah Greene (Penny Dreadful) and
Grahame Fox (Game Of Thrones)
- Totally live action - No CGI, no motion capture, shot on location in a genuine
decommissioned nuclear bunker
- A complex, twisting plot written by award-winning screenwriters behind Broken Sword,
The Witcher and SOMA
- Hidden secrets, documents and recordings to explore the mystery further
- Neo-retro soundtrack by composer Dom Shovelton
The game received positive to mixed reviews when it launched on other platforms in 2016, and will certainly add something a little different to the eShop. Wales Interactive has teased the possibility of other similar titles, too, saying that The Bunker is "the first of more to come". 
Have you played this game on other platforms? Does the idea of a full motion video game on Switch intrigue you? Let us know your thoughts in the comments below.