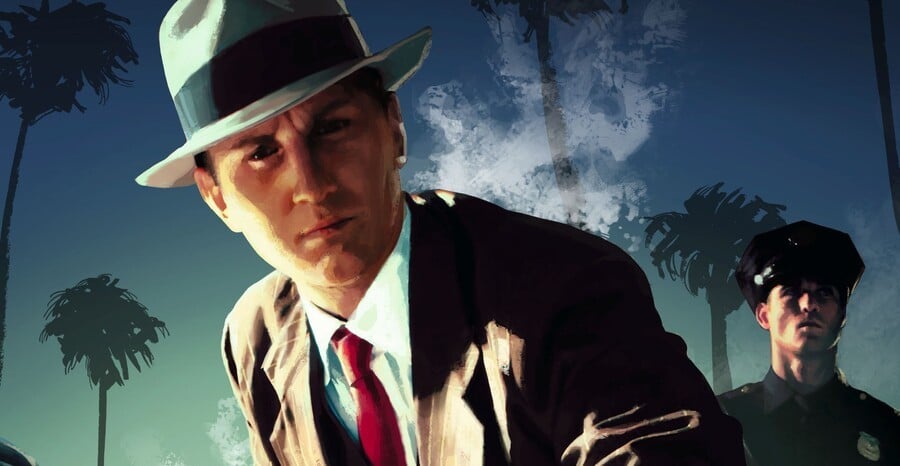 The weekend has arrived, just in time to take the stress off a long and productive week. Of course, there's a good chance you might be working over the weekend too, so what better way to unwind when you're finally free to do your own thing than a little bit of Ninty gaming?
This week, Team Nintendo Life has all the bases covered - we're playing critically-acclaimed Twitch platformers; we're casting spells in long-forgotten DS ports; we're battling dragons and draugs in a classic action-RPG and even battling Pokémon in a fighting arena. And we really want to know what YOU'RE playing over the weekend, so add a vote to the poll (if anything takes your fancy), then drop a comment below to share your gaming highlights. Have a great weekend!
Steve Bowling, US editor
After a few very busy weekends, I finally find myself with some time to enjoy some rest and relaxation. I'll be going on a short holiday this weekend, and with it comes a long road trip. For me, that means some quality time with my Switch in handheld mode.
After seeing a close friend post their completion stats for Celeste, I picked it up and have become hooked. I suspect a long portion of my journey will be spent climbing, hopping, dashing and dying. I also plan to dig into my backlog and get back to finishing up Detective Phelps's investigations in L.A. Noire. I also snagged an imported copy of Hyrule Warriors: Definitive Edition, so I suspect I'll be slashing up Ganon's minions for the remainder of my break. Now if only I could get two weekends in this feature in a row...
Ryan Craddock, news reporter
This weekend will most likely be spent playing Toki Tori on Switch; the game is out next Friday and I'll be working hard on our review for it. I've actually played the Toki Tori games backward, starting with Toki Tori 2+ when it originally released on Wii U, and then playing it again on Switch before starting up the original title, so seeing the series' evolution in reverse has been really interesting.
Aside from that, any spare time will be given to my usual down-time trio of Splatoon 2, ARMS, and FIFA 18, all of which are perfect for chiselling away at the day's final few hours.
Dom Reseigh-Lincoln, editor
This weekend I'll be jumping into Kingdom Hearts 3D: Dream Drop Distance on Nintendo 3DS, mainly because I can't wait for Kingdom Hearts 3, and because I'm a sucker for Disney stuff. In fact, this weekend I'll be keeping things 3DS related as I finish Harry Potter And The Deathly Hallows Part 2 with my eldest son (he's going through a hardcore HP phase), as well continuing our little playthrough of Yoshi's New Island. I might even jump onto Attack On Titan 2, time permitting, and have me some giant battles online.
Tony Stephenson, social media manager
This weekend for me starts with some more Splatoon 2 shenanigans as Nottingham faces off with Preston in the NPUK Squid League. After that, I have been roped into playing some Bomberman R online with some members of other groups.
Saturday will be a video game free day as I will be with friends doing some tabletop games but on Sunday I think some time on Breath Of The Wild might be in order. Oh and I am on the final boss on Metroid: Samus Returns so might as well try and tick that game off my list.
Gonçalo Lopes, contributing writer
Sie sind das Essen und Wir sind die Jaeger! Attack On Titan 2 will be digesting me well over and beyond the weekend, as a fan of the show and source manga material I consider a true luxury to have this on Switch. Fighting is also on the cards because Blastoise it out and about on Pokkén Tournament DX and I want that shinny Max Brass ARMS badges. My retro fix will be provided by Metal Slug for NL Community Caravan challenge purposes and the underrated Sol Divide, a one-of-a-kind Psikyo shmup that isn't a smhup at all.
Liam Doolan, Australia correspondent
I have a really bad habit of buying and not finishing games. I'm sure it's something that most of us here can relate to in this grand era of gaming we live in. In an attempt to curb this bad behaviour, I've bought another game in the latest Switch eShop sale.
Now hear me out. It's Kamiko – published by CIRCLE Entertainment and developed by Skipmore. As you may have heard, it's an incredibly short game, ideal for speed running. I think this is one I'll actually be able to finish before the weekend is over. Wish me luck.
Glen Fox, guides editor
If I can tear myself away from PUBG Mobile for a second this weekend, I'll dive back into Skyrim. Had a hankering to play it for ages now and thanks to a combination of my super comfortable new Skull and CO case and the freezing temperatures outside, now's the perfect time to hide in the warmth of my bed and explore an even colder region. On a side-note, I absolutely love that the Switch is giving a new lease of life to some older games I missed out on like LA Noire and Bayonetta.
What games are you playing this weekend? (513 votes)
Celeste

4

%
L.A. Noire

5

%
Hyrule Warriors: Definitive Edition

1

%
Toki Tori

0%

Toki Tori 2+

0%

Splatoon 2

14

%
ARMS

5

%
FIFA 18

4

%
Kingdom Hearts 3D: Dream Drop Distance

1

%
Harry Potter And The Deathly Hallows Part 2

0%

Yoshi's New Island

1

%
Attack On Titan 2

4

%
The Legend Of Zelda: Breath Of The Wild

9

%
Metroid: Samus Returns

1

%
Pokkén Tournament DX

3

%
Metal Slug

0%

SOL DIVIDE -SWORD OF DARKNESS-

1

%
Kamiko

4

%
The Elder Scrolls V: Skyrim

6

%
Bayonetta

7

%
Something else! (Comment below)

31

%
Please login to vote in this poll.
So that's it for our picks, now we want to know yours! Feel free to contribute to this weekend's poll, and share a comment or two with the community below...