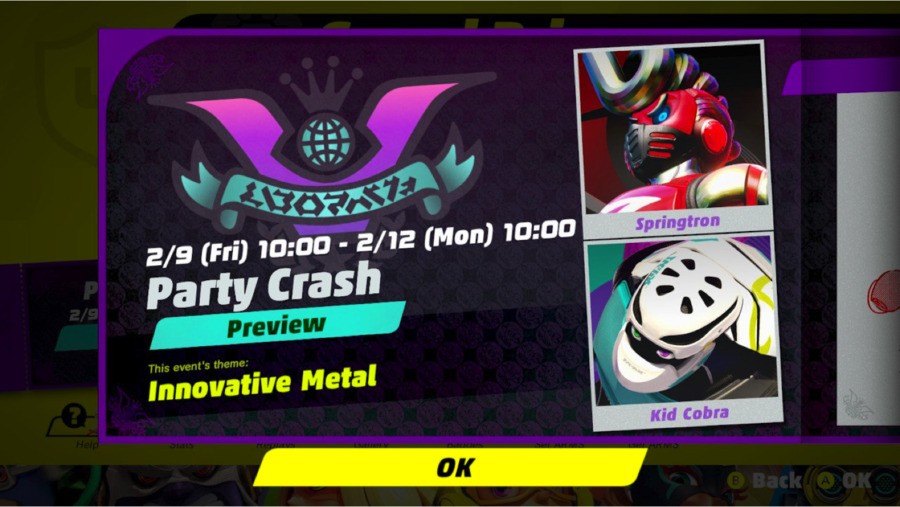 After the very recent update to Version 5.1, ARMS fans now have even more to cheer about as the latest Party Crash is about to take place with a brand new theme: 'Innovative Metal'.
As ever, this Party Crash will allow players to earn brand new badges, a ton of in-game cash, and learn the ins-and-outs of the two featured fighters. This time around will see Springtron take on Kid Cobra for the crown, with the usual mix of game modes and whacky bonus rounds being thrown in to test your skills. 
This timed event will begin on Friday 9th February at 9am GMT / 10am CET (1am Pacific / 4am Eastern), finishing at the same time three days later on Monday 12th.
Will you be getting stuck in to the latest Party Crash? Let us know whose side you'll be on in the comments below.