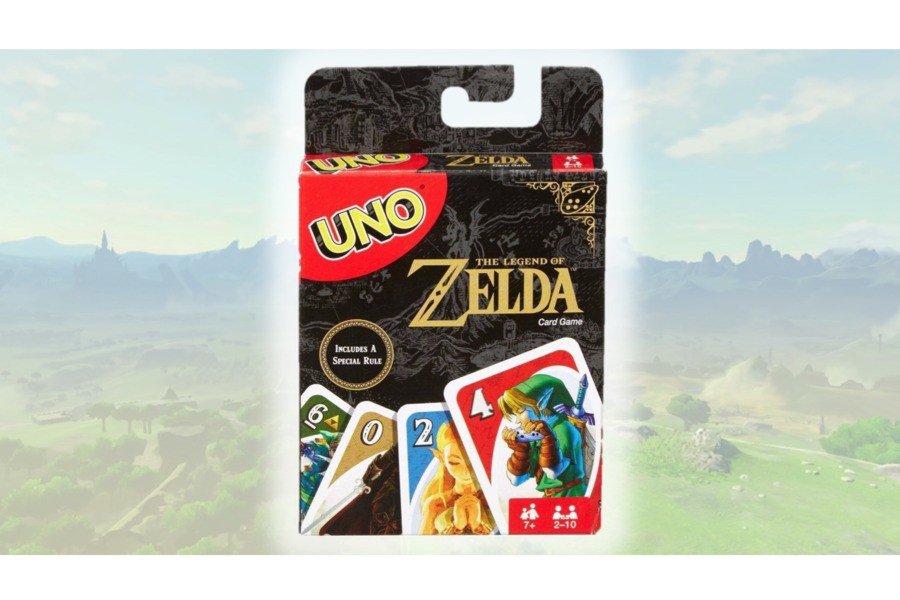 If you're feeling the heavy weight of withdrawal symptoms after completing The Legend of Zelda: Breath of the Wild and find yourself needing more Hyrulian goodness in your life, this could well be for you.
A listing has appeared on GameStop for a Legend of Zelda Uno set and, according to the information provided, it seems to be exclusive to that store. The deck features classic Uno gameplay with a slight Zelda twist; each 3 and 6 card of each colour has a Triforce symbol on it and, if a player should use the special Wild Triforce Card,  their opponent would be forced to play a card of a specific colour with the Triforce symbol displayed. If they don't have one, they have to draw three cards from the draw pile.
If you're interested, you can grab yourself a copy from GameStop here, and there's also a Super Mario edition that was released a while back, too. Are you tempted?
[source gamestop.com]