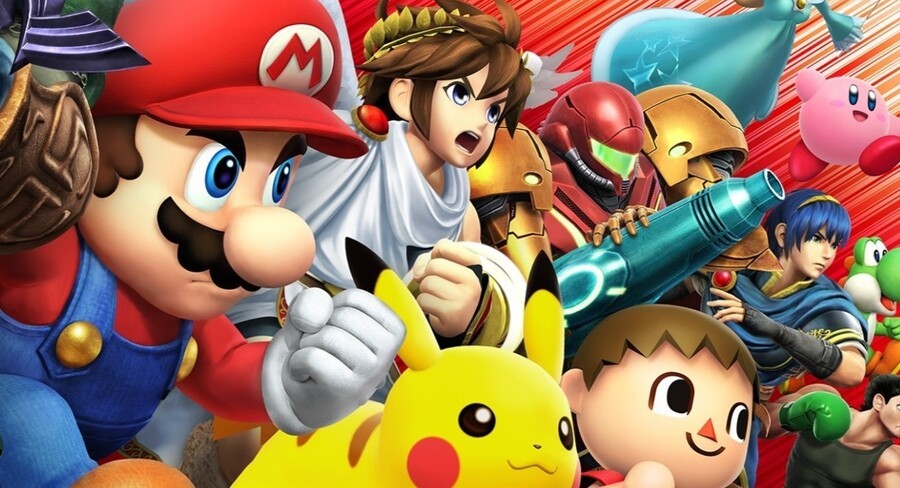 Now that 2017 has been laid to rest, it's finally time to turn our attention to 2018 and all the potential Nintendo goodness contained therein. Question is, how does Nintendo follow up a stellar nine-plus months of soaring Switch sales, renewed fan faith, red hot exclusives and (mostly) robust ports?
The answer is simple: it does the same thing, only bigger, stronger and even more confident than before. And, since the next Nintendo Direct showcase is heavily rumoured (but as yet unconfirmed) for 11th January, we're fully expecting the Big N to come out fighting in 2018. So here are the things we think Nintendo could (and should) announce in just over a week's time…
A solid launch date for the new online infrastructure
Okay, so let's get the least sexy one out of the way from the off. As our very own Damien McFerran rightly pointed out in his 2018 prediction feature, buckets of praise and strong sales figures do not a robust online infrastructure make. Switch's current online setup is half done at best, forcing developers to ensure their games launch with netcodes that can run without the solid matchmaking systems offered by Sony and Microsoft on their respective consoles.
So, we're expecting Nintendo to banish this pretty considerable concern before it snowballs into a bigger issue by confirming a concrete release date for Nintendo Switch Online. The pricing will need to be in line with similar services offered elsewhere, with Nintendo soothing that cash request with a confirmation of some new free games. Which leads us into…
Virtual Console hits Switch (with added GameCube)
So we all know Virtual Console is going to hit Switch at some point, and what better time to make that arrival official than as part of the new Nintendo Switch Online account. With the Neo Geo ports having scratched that retro itch for a short while, we're now ready for some suitably meaty dishes.
For a start, Nintendo really needs to announce Virtual Console, not just with the games you've already played on Wii U or 3DS, but those you haven't had the chance to play in years. That's right, we're fully hoping that Nintendo goes all in and announces Virtual Console with some bona fide GameCube hits. Whether it's Super Mario Sunshine, Luigi's Mansion or Mario Kart: Double Dash!!, Nintendo has so many first-party titles to choose from it's a sure fire knockout. Whether you're double-dipping from back in the day or experiencing these classics for the first time, it's exactly the right kind of nostalgia to keep Switch's good graces a-flowing.
Doubling down on 'Nindie' support
Much like Sony's own wise choice with the indie scene in PS4's rookie year, we're expecting Nintendo to continue its embrace of the indie scene with a raft of new titles from smaller studios and developers. A recent Amazon listing (that was, naturally, subsequently removed) suggested 18 new titles were expected to be announced at a potential January Direct, so that leaves a big chunk of space for new games of an indie persuasion.
Expect games such as Super Meat Boy (which just so happens to launch on the 11th January - coincidence?) to lead the way for more titles (including AWAY: Journey To The Unexpected, the newly-delayed Dragon Marked For Death and the eventual arrival of Super Meat Boy Forever). Nintendo went all out on its 'Nindie' announcements back in August 2017, so we're confident of a similar result this month.
A first glimpse of Metroid Prime 4
Now that Mario, Link and the Inklings have had their mainline fun in 2017, it's time for another member of the Nintendo royalty to have her triumphant return. Metroid Prime 4 was a huge announcement back at E3 2017, and since it's been a long six-plus months since that fateful day in June, we're ready for a proper showcase from Samus.
There's been a lot rumours from various sources surrounding Metroid Prime 4, mostly centered around a trailer debut at the January Direct and the supposed involvement of Bandai Namco on development duties. We know that Retro Studios - the dev that developed the first three Prime games - isn't working on the project, so having 'Bamco' on board is certainly feasible considering its strong history with Nintendo. We're not expecting a firm release date at this stage, but a tentative '2018' would do us just fine.
Expect Nintendo to go all-in on mobile
Nintendo may have arrived fashionably late to the smartphone/tablet market with its licensed properties, but that hasn't stopped it from stealing both headlines and chart top spots. We're pretty confident Nintendo will drop some more news on upcoming season events in Pokémon GO and Animal Crossing: Pocket Camp, (especially with the news that the former is finally coming to China in 2018) with some content potentially going live during the Direct itself.
Some new mobile titles may get also get an airing, but the question is, which ones? With AR having proved a sweet spot for Nintendo and other publishers before, there's a chance we could see a Kirby-based title or even something with a splash of Yoshi. It's almost certainly going to head down the free-to-play route, considering the mixed reception to Super Mario Run's price tag. 
A Smash Bros. tease
While the likes of Brawlout have helped wet our appetites for some four-player fighting madness, it just serves to remind us that no one does salty dust-ups quite like the crew of Smash Bros. Whether this takes the form of a Deluxe version of Super Smash Bros For Wii U or a full-on sequel (we're really hoping it's the latter of the two), it stands to reason there's a Switch-based version in development somewhere at Nintendo; it's just a case of when it'll come up for air.
We're not expecting any sort of proper gameplay, or a release date of any kind, but a final tease to close out the direct on a high would give Switch just the right kind of hype to keep new Switch owners happy and prospective ones even more tempted to join the club.
So there's some of our hopes and dreams for the rumoured Nintendo Direct this month, but we're more interested in hearing your thoughts on the first big showcase of 2018. Make some noise below...