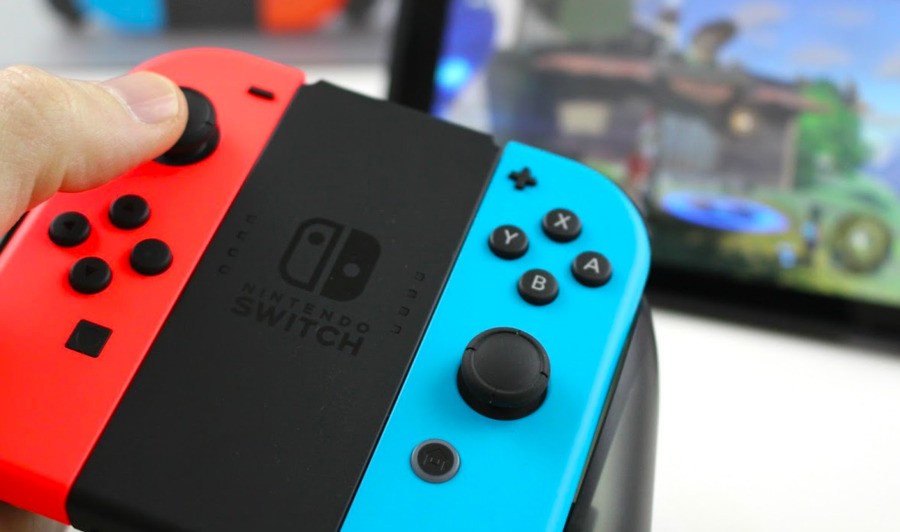 Even by a company of Nintendo's enviable standards, 2017 has been an incredible year. The Switch has captured the hearts and minds of millions of gamers in a way its forerunner, the Wii U, failed to do, and as a result the hybrid system is selling almost as fast as Nintendo can manufacture it. 
Buoyed by an astoundingly good first year in terms of software – which includes Mario Kart 8 Deluxe, ARMS, Splatoon 2, Super Mario Odyssey, Xenoblade Chronicles 2 and many a critic's game of the year Zelda: Breath of the Wild – the Switch (and, by extension, Nintendo itself) is in a commanding position as we enter the next 12 months of gaming goodness.
While Nintendo has unquestionably done incredible work in 2017, there's still room for improvement in 2018, and here are the things we hope to see happen during the new year.
A proper online infrastructure (with all the trimmings, please)
The runaway success of the Switch has masked some of Nintendo's critical blunders during 2017, one of the most obvious being the console's half-finished online system. Games like FIFA 18 have been hamstrung by the fact that it's not possible on a system level to easily matchmake with friends; instead, the game itself has to have such functionality coded into it, something EA clearly wasn't prepared to do with its popular soccer sim. On PlayStation 4 and Xbox One all of this functionality is provided "out of the box" by the console's paid online subscription service – an approach Nintendo is going to take itself in 2018. Alongside this system we hope that Nintendo also introduces cloud save support so that if you happen to lose or break your Switch you don't also lose the 100+ hours you've sunk into Breath of the Wild. With Nintendo being Nintendo it's likely that (initially, at least) its online service will be found lacking when compared to Sony and Microsoft's, but it will have to get up to speed pretty quickly if it's going to charge a similar fee to its rivals.
Continued first-party support
Nintendo clearly front-loaded the Switch's first year on sale to ensure that buyers would have a steady stream of first-party titles to play and enjoy; in fact, you could argue that 2017 contained too many Nintendo titles, with ARMS and Pokkén Tournament perhaps getting out-muscled by games like Splatoon 2 and Mario Kart 8 Deluxe. Even so, by giving the console such robust support in its first 12 months on sale Nintendo has ensured that new buyers have a plethora of solid games to purchase, but consequently 2018's slate is looking rather bare. Obviously E3 will give us a host of new games to anticipate, but will any of them be released in 2018? While we're sure Nintendo has a few hidden projects to reveal it would be nothing short of a miracle if it can top 2017 in terms of in-house software volume; however, Nintendo will need at least a few big-hitters in the line-up to keep sales brisk. Hopefully in '18 we'll get Animal Crossing, Pokémon and Smash Bros. to keep us glued to our screens.
Better third-party support
This point is perhaps outside of Nintendo's power, but we'd love to see more third-party titles make their way to Switch. DOOM, L.A. Noire, Skyrim and (in 2018) Wolfenstein II are leading the way, and it's likely that we'll see more publishers and developers flock to the console in the next few months. Many of gaming's biggest names were cautious about Switch during 2017 (which is perhaps easy to understand, given the dire performance of the Wii U) and as a result, any projects put into production that we don't know about won't appear until 2018 at the earliest. Given the relative ease of porting, one would suspect that companies like Rockstar, Ubisoft and EA will see the benefit of bringing their titles (both past and present) to the console; the impeccable conversion of L.A. Noire has us convinced that we'll be playing Red Dead Redemption and Grand Theft Auto V on Switch within the next 12 months. Whether that happens or not, Nintendo will need third-party games to plug any gaps in a first-party release schedule which has perhaps been sucked dry by an amazing 2017. That might mean using the company's considerable reserves of cash to grease the wheels a little, with publishing agreements required to bring some of gaming's biggest names to the system.
A vastly improved Switch eShop
Let's be honest here, the Switch eShop is a mess. It may have been acceptable had it been on Wii U – a console which had single-digit weekly download updates – but some weeks we're seeing a veritable flood of games on Switch, and the current eShop is woefully inadequate when it comes to managing discoverability on such a packed storefront. Unless your game is riding high in the charts, it's often lost after a week on sale as more games arrive. The Switch eShop badly needs a spring clean to make it easier to browse and older titles need a chance to shine via proper curation.
Virtual Console on Switch (or whatever else Nintendo has in mind)
Given the sheer volume of retro goodness on Switch – including amazing Neo Geo games and classic arcade ports, as well as collections such as Namco Museum – you might wonder why we'd need a "proper" Virtual Console on the system at all. While fans of vintage gaming have been well-served by companies like Hamster and Zerodiv, we need to see some classic Nintendo releases on the hybrid console. Should this come as part of the sub-based online service – and it certainly seems like that will be the case – then our fingers are crossed that Nintendo gives us the "Netflix of gaming" by granting access to the entirety of its Virtual Console back catalogue from day one, and we don't have to (again) endure the ignominy of getting a drip-feed of NES, SNES and Game Boy titles, like we did on Wii U and 3DS. If you knew you had access to the likes of Super Mario World, Zelda: A Link to the Past, Super Metroid, Tetris, Mega Man 2 and EarthBound from day one, then chances are you'd sign up for that online subscription in a heartbeat and never, ever let it expire.
Apps, apps and more apps
Nintendo should be commended for making gaming the primary focus of the Switch during its first year, but even the most dedicated player will admit that it badly needs some additional app support. Streaming services such as BBC iPlayer, Amazon Prime Instant Video, YouTube and Netflix could turn the console into the ultimate portable companion, offering games, films, TV shows and music in a portable form – something the PS4 and Xbox One can't do. Hulu is already available, so hopefully 2018 will give us more apps to enjoy.
Fine-tuned accessories
It still pains us that Switch didn't launch with a proper D-Pad, but thankfully the modular nature of the Joy-Con controllers means that Nintendo has the power to rectify this oversight in the future. All it has to do is release a left-hand Joy-Con with a proper, old-school D-Pad in place of the button cluster, and all will be well. If you're reading this Nintendo, make sure you do this to coincide with the release of Street Fighter 30th Anniversary Collection, pretty please? This is just one example; there's scope for other Joy-Con types which could be especially designed with certain games in mind – a turntable Joy-Con for a Beatmania revival, perhaps?
A stay of execution for 3DS
Despite Nintendo's platitudes regarding the 3DS, it's obvious that the aging handheld has been supplanted by the Switch, which now enjoys the lion's share of the company's first-party software support. However, one only has to pick up the system and browse its packed eShop to realise that it's a remarkable console, and perhaps one of the best Nintendo has ever produced; given that Switch is still quite expensive, there's still an opportunity for 3DS to thrive in 2018, even if the chances of more AAA games along the lines of Metroid: Samus Returns is unlikely. Perhaps Nintendo can support the system with lower-budget digital downloads or a renewed drive of Virtual Console releases? Whatever course of action it takes, the 3DS doesn't have to be put out to pasture just yet.
More classic hardware
Given the amazing commercial success of 2016's NES Classic Edition and 2017's SNES Classic Edition, we'd put money on Nintendo pulling the same trick in 2018. The tricky question is which platform should it tackle? The N64 sounds like the obvious choice, but we'd personally love to see a Game Boy Classic Edition, which offers a better screen, a rechargeable battery, pre-loaded games and (let us dream, please) support for original carts.
What are you wishes for 2018 when it comes to Nintendo? Let us know with a comment.