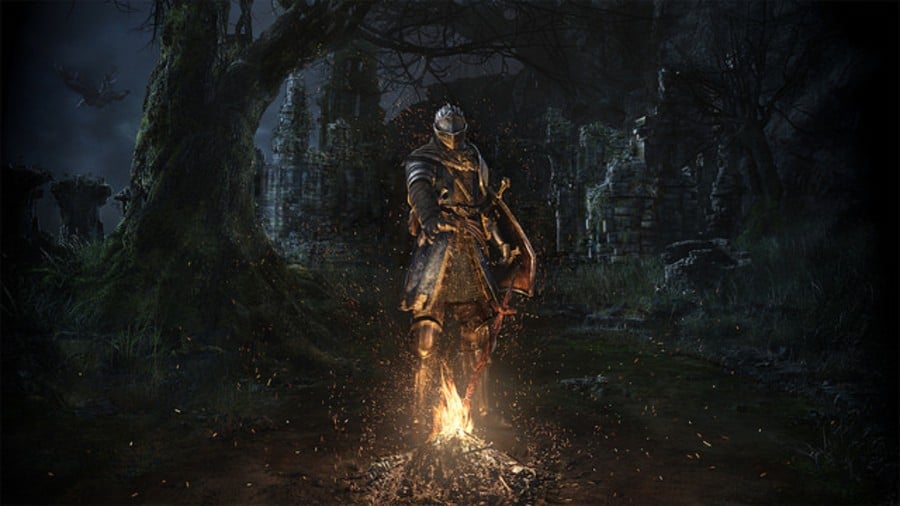 There had been rumblings for quite some time that Dark Souls would be arriving on the Switch in some form, but it still came as a pleasant surprise when the Nintendo Direct Mini confirmed the existence of Dark Souls: Remastered. This will mark the first time that the brutal action series makes an appearance on a Nintendo platform, and a portable $40 package with all the DLC will certainly prove to be a tempting deal to many.
Dark Souls has also carved out a bit of a name for itself with its double-edged online play, where other players can assist you in battle or join the assault of the hordes of monsters out for your blood. Unfortunately, Bandai Namco confirmed that Dark Souls: Remastered will not feature cross-platform play, so you'll need to find some friends that have it on the same console as you. While this may be disappointing, it's likely influenced by the performance gap that'll exist between the Switch version and the version for other platforms, though it's worth mentioning that no platform is getting cross-play.
What do you think? Do you enjoy the online mode of Dark Souls? Will you be getting it for the Switch? Share your thoughts in the comments below.
[source ign.com]