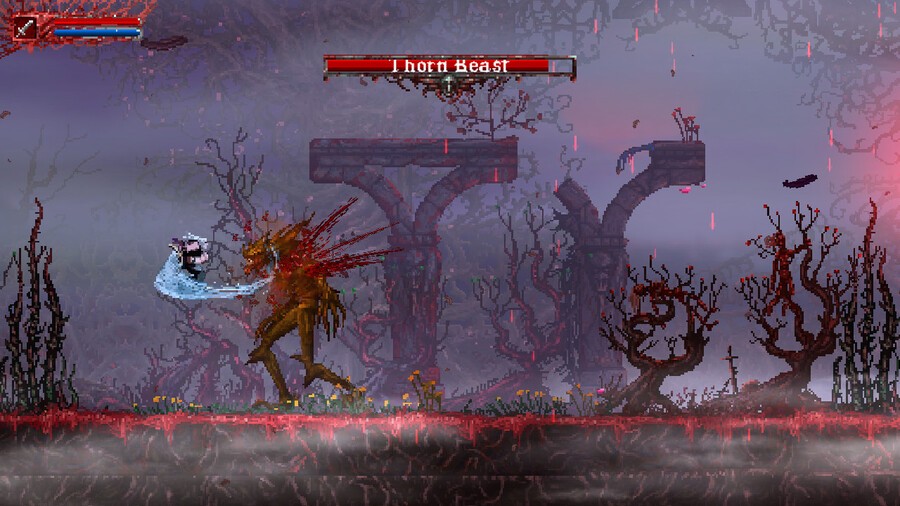 A few weeks ago, Slain: Back From Hell launched on the Switch eShop, and it admittedly didn't impress all that much. The game had a troubled release cycle, with the main issue being that the difficulty was initially far too high, and the final release didn't quite shape up to provide what it promised. Even so, desperate fans of the Castlevania games don't have many more options on the Switch, and Stage Clear Studios is still working on polishing up this release.
A new update just went out for Slain that improves the performance and bumps up the FPS from 30 to 60. Considering that one of the high points of the game is the impressive visuals, this should no doubt come as a pleasant surprise to the fans. Hopefully the developer will continue to provide more updates over time to tweak the game; there certainly is a decent foundation to be worked with.
What do you think? Did you like Slain? How do you think it stacks up to Castlevania? Share your thoughts in the comments below.