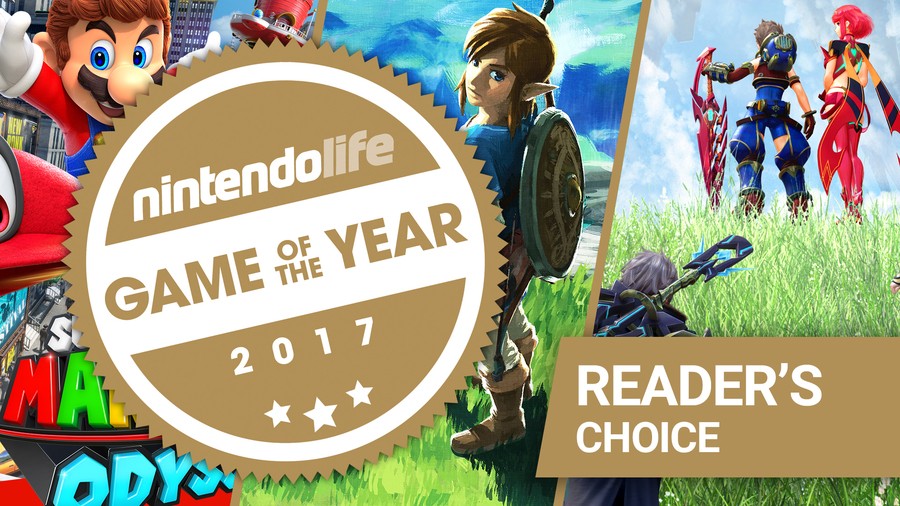 As a fantastic 2017 draws to a close it's that time once again - Game of the Year Awards. We're continuing with tradition in having both Staff and Community awards; the latter are entirely in your hands.
As in previous years you can vote through a series of polls. In each category we've created longlists; now, of course, we've had to pick those, so if any of your favoured games are missing from a category hit up the Contact Form and vote for your alternatives, we'll add those votes to the final results. It was a tough battle longlisting the Switch eShop list, for example, so we chose 50(!) that have the best site / user review scores.
Voting closes at 5pm UK / 6pm CET / noon Eastern / 9am Pacific on 20th December, so get your votes in before then. You have all of the same categories as the staff, and a few important details are below:
For games that are eShop titles with limited retail releases we've made a judgement call on their categories, rather than have them appear twice.
There are a small number of games out in one region but not globally, mainly with the 3DS. Their chances will naturally be affected, but that's a part of the region-locking legacy of the portable.
We have excluded the Wii U this time, due to a very limited retail and eShop release slate.
As before there are almost no Virtual Console games included, but in the limited 3DS eShop field we included a famous dual release. We also don't have any ACA titles, which may be controversial but we needed to make cuts to the Switch eShop list of 50 somewhere.
You can vote for up to four games in the Switch retail poll, five in the Switch eShop list, but only two each in the 3DS retail and 3DS eShop votes due to their shorter length.
For 'Overall Game of the Year' there'll be another vote. When the voting in these initial categories closes on 20th December, we'll take the top five from each and list them as a final top 20 (in no particular order) in a follow-up poll that same day. You will then have the chance to vote from that list right up to 24th December; each category will have a top three in the end, in addition to an Overall winner across both Switch and 3DS. Results will be announced during the Holidays.
Voting is now closed - thanks to everyone that took part!