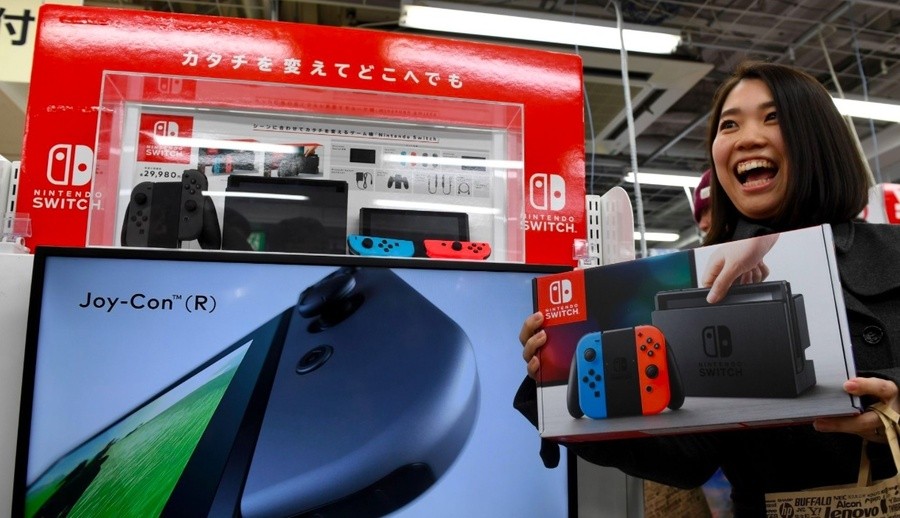 The start of next week should be very interesting indeed, as Nintendo will reveal its Q2 financial results. After a rather uneventful set of reports for Q1 - and doggedly sticking to conservative Switch projections despite speculation otherwise - we could see Nintendo shift its sales targets for the year.
Once again analysts expect that to happen, and The Wall Street Journal (paywall) has pitched in with some projections based on data and trends. Some key points below.
Revenue is anticipated to be around ¥183 billion ($1.6 billion), which would be the highest Q2 figure since 2009.
A net profit of around ¥15.8 billion is expected, down on the equivalents from last year when Nintendo bolstered its figures through the sale of its stake in the Seattle Mariners MLB team.
Q2 sales of Switch hardware are expected to be around three million, which would be impressive for what is typically a quiet window (and would reflect Nintendo having increased supply). As a result it's expected that the company will increase its current estimate of 10 million Switch hardware sales for the financial year.
Switch game sales for the reporting window are expected to be above 10 million, and some believe that Nintendo's current yearly target of 35 million is 'conservative'.
In truth we'll only know once the official numbers arrive, as analysts have certainly been off the mark before. In general, however, it's anticipated that there'll be various positives for Nintendo to report. Nevertheless, the company's share value on the Tokyo Stock Market took a dive of nearly 4% on 26th October, so we'll also see how that balances out into next week. Beyond the Switch there'll also be a big focus on estimates and expectations around the Animal Crossing: Pocket Camp app, currently out in Australia and due to have a global release in late November.
We'll see what Nintendo reports on 30th October.
[source wsj.com]