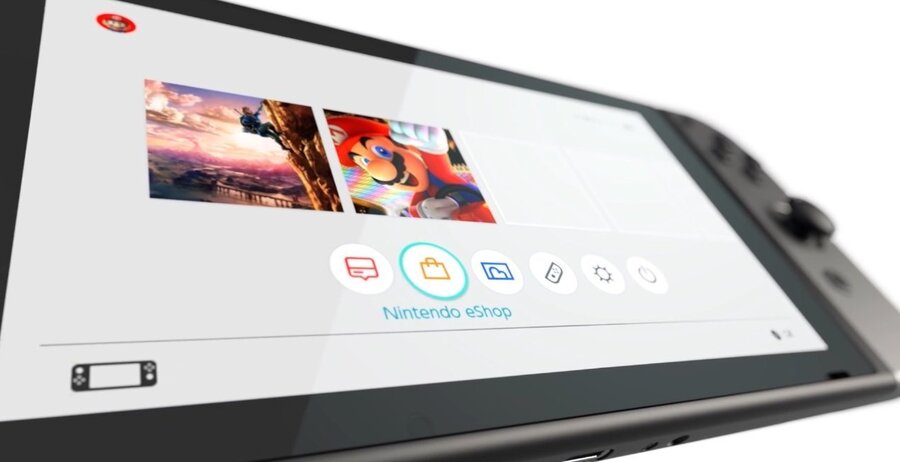 Recently we published our Fall / Winter edition of the 'Biggest Nintendo Switch Retail Games of 2017', which was relatively easy to put together. With less than three months left in the year there are only so many titles still coming, and in the retail space picking out 20 overall didn't leave many behind. Now, however, it's time for the Switch eShop list, which has been altogether more challenging.
We're got 10 main games and 10 'Honourable Mentions', but many of them can certainly be interchangeable depending on opinion and taste. In addition this list was tough to figure out because a lot of release dates have been vague or moving around. Some of the games from the Summer list, for example, have now been officially bumped to early 2018. Examples include Runner3 and Flipping Death, while to be fair Vblank Entertainment didn't specify 2017 in its most recent blog update for Shakedown Hawaii. As a result all three drop out this time, but not because we've lost any enthusiasm for what they could have to offer.
We've also left out some potential gems on the basis they're out the day after this is published, again to try and keep the list a little longer term. Wulverblade, The Flame in the Flood and Yono and the Celestial Elephants were all in the running originally but taken out because they're right around the corner. They've still had their mention, though, so are certainly included in the thinking of 'Biggest' games still coming this year.
Also worth mentioning are indie retail games, like Gear.Club Unlimited, RiME and various others, which don't really qualify for the eShop list so also miss out.
With all of that said, we still found it easy to find 20 games that are fixed or seem likely in 2017, with some good titles no doubt missing out. Consider it a top 20, albeit we made tough calls to pick 10 for their own profile entries. Let's get to it.
A fun car-football game that's been a phenomenon on other platforms, this is being ported to Switch by Panic Button (which is also porting DOOM to the system). On Switch it'll mean the game will be playable on the go, of course, and there'll also be some colourful exclusive cars based on Mario, Luigi and Samus' gunship. It seems like a sure-fire download hit.
Coming to Switch 'first' in the Holiday season, this is a rhythm game in which you take on dance battles, aiming to lead your crew through the city onto bigger and better challenges. It features music by Kid Koala and could be a hugely fun game to play over the festive period.
Dandara - Long Hat House
Developed "specifically with the Nintendo Switch in mind", this is a stylish and intriguing Metroidvania that aims to produce intuitive controls for a touchscreen or gamepad controls alike. Its art style and mechanics are certainly eye-catching, and we're looking forward to seeing more of this one when it lands on the Switch eShop later this year.
A developer that's been active and delivered some real quality on the Switch already, this will be a system-exclusive sidescrolling action RPG, seemingly playing up to the studio's strengths. 30 quests and four character classes are promised, and we'll be able to team up with three others for local and online co-op.
Frozenbyte would be the first to admit it had a rough time following the launch of Trine 3: The Artifacts of Power, but that shouldn't wipe out its accomplishments and rule out a return to its best. This top-down action title features co-operative play with local and online options, and is set in a fantasy world not entirely dissimilar to that seen in previous games like Trine and Has-Been Heroes.
One of the strengths we're starting to see with the Switch eShop is the diversity of content, and with this one being a 'console exclusive' (it's already out on PC) it certainly offers a change of pace. Promising a lengthy campaign and the freedom to create your own bridges, you build various constructions and then hope that they hold together when put to the test.
A love letter to both the Game Boy pixel art style and old school platformers. In story mode you play as the titular octopus hero that has over 40 different power ups to find, and you are able to spit ink to turn enemies into platforms on your quest to save kidnapped humans hidden across the world map. In addition, there is a planned local co-op mode and a competitive, semi-randomly generated 'runner' mode coming sometime after the initial release. We spoke to Christophe Galati to learn more about the game.
Perhaps debatable in the leading ten as it's a port of a game long since out elsewhere, but frankly it's pleasing to see this franchise heading to Nintendo hardware. A notable part of quirky local multiplayer gaming for a long time, this entry packs in plenty of zany turn-based battling. The Switch version will also be the first to get a new Space theme, two new Forts – Mushroom and Tree House - along with some new customisations.
Originally expected in March, the development team took to social media in the Summer to confirm that it's resolving issues with online multiplayer on Switch before it launches; it's set to be 'console exclusive' to Switch, but is already available through early access on Steam. This stylish fighting title draws inspiration from the Neo Geo Pocket era, aiming to deliver two-button controls but deep, involving mechanics; Nintendo's official game page says it's 'Coming 2017', so who are we to argue?
Owlboy - D-Pad Studio
We debated the inclusion of this one within the team as it doesn't yet have a formal release date, though it was announced in the Japanese version of the Cat Mario Show (believe it or not) back in May and was seemingly playable at the Tokyo Game Show. The developers have only said an announcement should be 'soon' on social media, but we're throwing this in as a wildcard. It's a gorgeous game and critically acclaimed on PC; frankly we're just hoping this one will arrive this year.
---
Now onto the Honourable Mentions, a few of which are very unlucky to have missed the list of 10 above.
Honourable Mentions
---
It's worth highlighting again how many hot titles are due in early 2018, so check this official page before crying foul over the list!
Lots to consider, and no doubt we've missed some absolute gems. Let us know which of these excite you the most in the poll and comments section below.