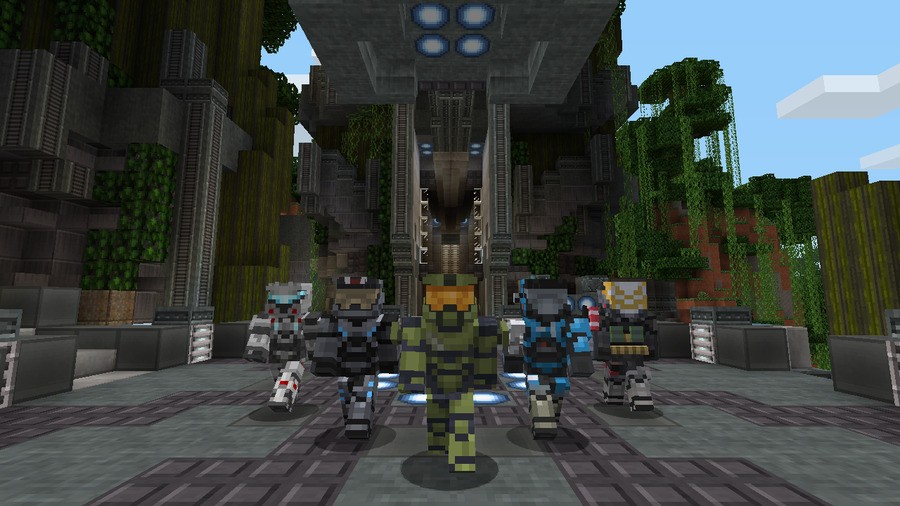 Fans of the Master Chief, rejoice! Microsoft's million-selling Halo series is finally coming to a Nintendo console - but before you get too excited, we should point out that it's happening under the guise of a Minecraft mash-up pack.
The pack will become available on Switch thanks to the launch of Minecraft's new cross-platform initiative, dubbed "Better Together". 
Thanks to this update, Xbox One, Nintendo Switch, Windows 10, Android, iOS, Oculus Rift, Apple TV, Amazon Fire TV and Samsung Gear VR owners will all get the chance to play together in the same version of Minecraft. The obvious exception here is Sony, which declined the invitation to open up its userbase to cross-platform play. The newly-announced 3DS version will not get the Better Together update either, so it is also exempt from this particular party.
Once the update is live, the Halo mash-up pack will be available for download on all of the stated platforms - which begs the question: will Nintendo allow the relationship to go both ways and permit the Nintendo-exclusive Super Mario pack to be made available to Xbox owners? Time will tell.
[source eurogamer.net]