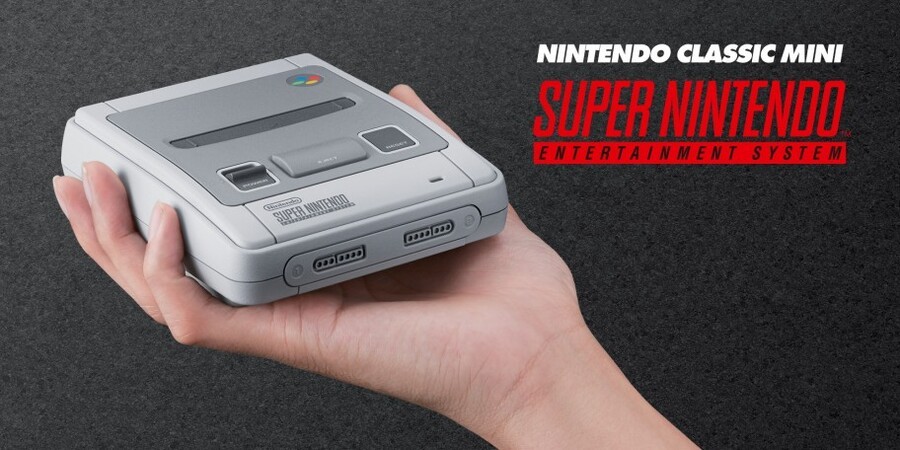 Update: We've had confirmed reports that Argos is getting in touch with those UK customers who had their SNES Mini orders cancelled and is now offering them a console for launch day. Presumably this means the retailer has been given a larger allocation of stock; if you had your order cancelled and haven't heard back yet, you might want to give them a call.
---
Original Story: The SNES Classic Mini rollercoaster continues. Yesterday UK fans were surprised by the sudden arrival of pre-orders on popular retail chain Argos' website, and many duly placed an order, happy in the knowledge that they had secured what will no doubt be one of the most desirable video game consoles of 2017.
However, today we're hearing reports that the retailer is cancelling some of these orders without any explanation:
...it was too good to be true, their crappy site letting order go through for over 24+ hrs compared to other retailers selling out in twenty minutes? Nope. Just logged in to check the status, SNES Classic is gone, order status is CANCELLED. Anyone who ordered over 30 minutes after it initially opened may want to check their status.
Since we posted this story we've had another report from a close friend of the site who placed and order only to find that today it had vanished. A phone call to Argos revealed that the retailer had no record of the order being placed, which would suggest problems with the ordering process on the site:
I chatted with the a representative from Argos. After a lot of back and forth e.g. saying the order never existed (I have a receipt) and citing the bank as the fault for not deducting the funds she eventually said that all orders have been placed in abeyance and that I will be receiving a phone call from a manager discusssing my order.
Argos has since removed the SNES Classic page from its site. A search in Google shows the URL, but clicking it gives the following error:
We've reached out to Argos for comment and will update this story when we hear back. Did you place an order with Argos? Let us know if it's still showing as valid by posting a comment below.
[source reddit.com]