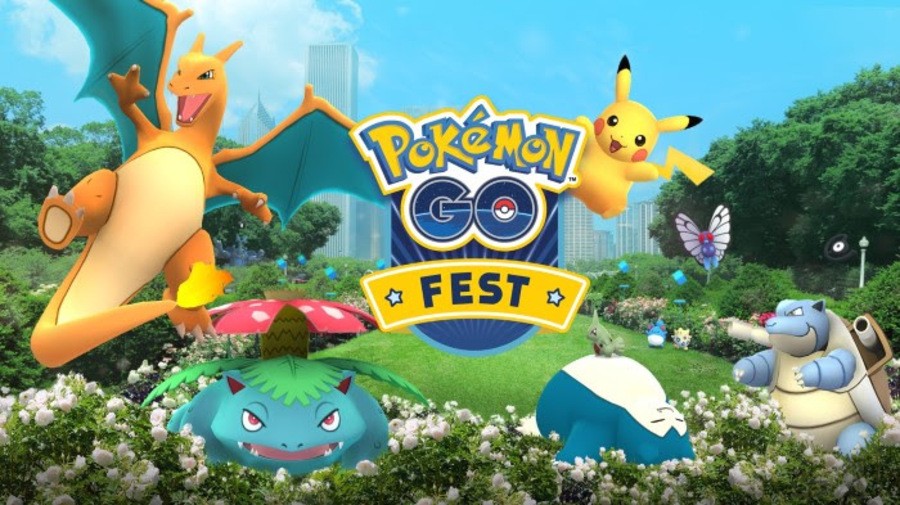 To celebrate a year of Pokémon GO Niantic and The Pokémon Company International are holding a series of real-world events in North America, Europe and Japan.
Kicking things off is Pokémon GO Fest, which takes place in Chicago on July 22nd. Tickets go on sale on July 19th via the official site. US-based fans who can't make it to Chicago will be able to attend other events via thanks to a partnership with Knight Foundation and its Open Streets program.
In Europe, Pokémon GO celebrations will take place from June through to September, in partnership with Unibail-Rodamco shopping centers. Meanwhile, in Japan a "Pikachu Outbreak" event is scheduled for August in Yokohama.
Here's what John Hanke, CEO of Niantic, Inc, had to say about the news:
It's been an incredible first year for Pokémon GO thanks to the passion and dedication from the global Trainer community. As part of the first anniversary, we'll be giving players around the world the chance to enjoy fun in-game events, engage with friends and other Trainers at real-world events, and much more.
But that's not all! There will also be a summer in-game event based around fire and ice-type monsters. Dubbed the Solstice Event, it will run from Tuesday, June 13th at 1:00 PM PDT until June 20th at 1:00 PM PDT. 
During this time, there will be increased encounter rates for beasts such as Charmander, Cyndaquil, Houndour, Swinub and Sneasel. Increased XP will also be handed out for in-game actions like Curveballs, Nice Throws, Great Throws, Excellent Throws, and more. Lucky Eggs will cost 50 percent less in the in-game shop, too.
What do you make of all this summer activity? Will you be attending any of these events? Throw a curve ball in the comments section to tell us.