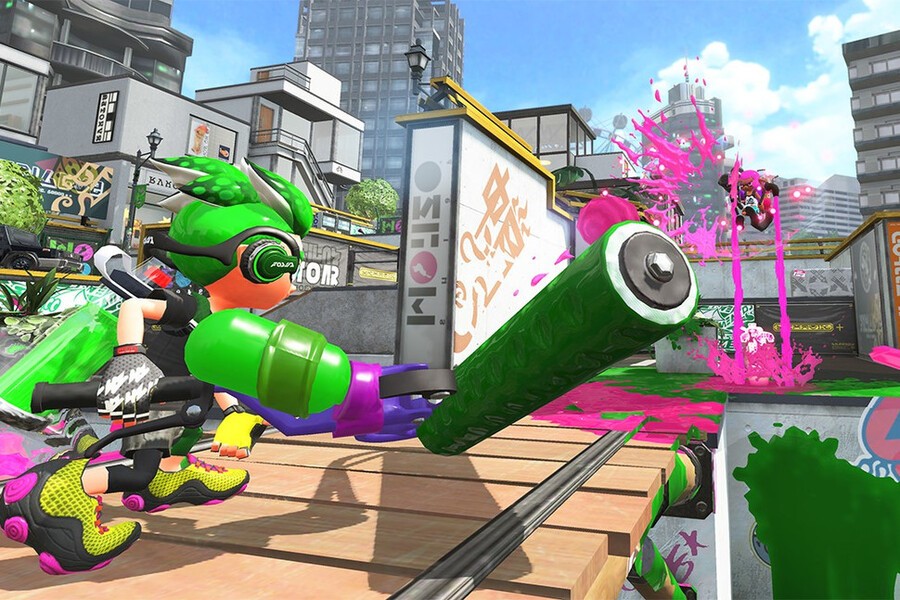 While Splatoon has been a big hit with Nintendo fans, one of the common complaints was the way the maps got served up, with two in each mode refreshed every four hours. After all it can get old being constantly sniped on Moray Towers when all you want to do is charge around with a splat roller in Camp Triggerfish.
Speaking to EDGE magazine game producer Hisashi Nogami has heard these complaints and has promised a more frequent rotation of maps in Splatoon 2 for Switch:
We feel that part of the gameplay is actually selecting which weapons would be best for that combination of two maps. In Splatoon 2, the maps rotate every two hours, so it'll be a much faster cycle than the previous game.
While this is still not quite as flexible as the voting system found in Mario Kart 8 Deluxe or the broader freedom seen in other multiplayer-focused games, it should hopefully go a long way to alleviating boredom with having to play the same map for 4 hours. Perhaps switching every 2 hours is a good compromise?
[source neogaf.com]