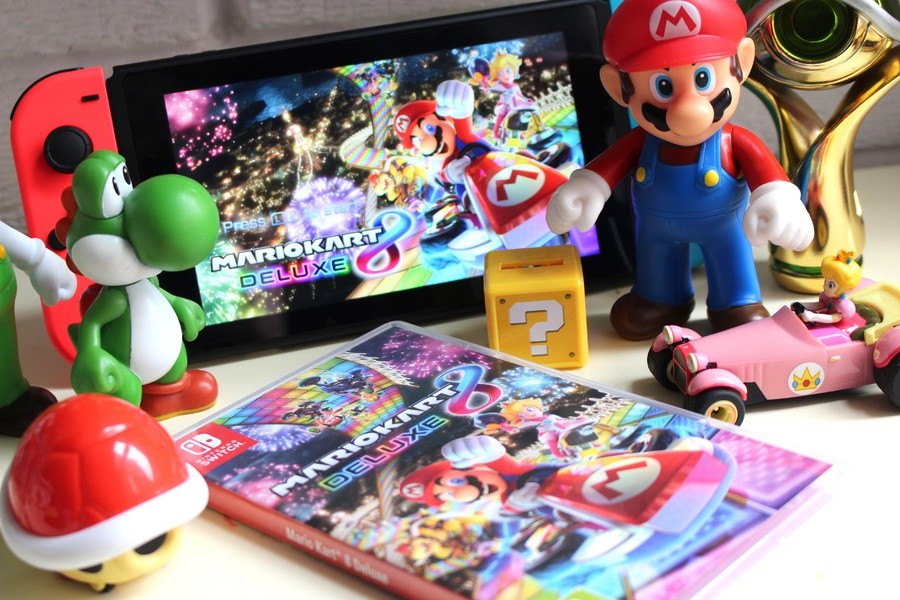 Nintendo has enjoyed its first all-format chart-topping release in the UK since Pokemon White back in 2011, with the results now officially published and showing Mario Kart 8 Deluxe at the top. On the one hand it's rather staggering to see that statistic is a thing, but it's a welcome landmark for the Switch to deliver following the kart-racer's record-breaking launch in the US.
MK8 Deluxe saw off a multi-platformed rival in Sniper: Ghost Warrior 3, though to be fair it's been shown you can win a whole race in the time the sniping game takes to load a level on console. It's a terrific achievement, especially when you consider that The Legend of Zelda: Breath of the Wild missed out when the Switch launched, coming just behind PS4 exclusive Horizon: Zero Dawn at the time despite also benefiting from those Wii U sales.
BoTW is still going strong, however, assisted last week by some Switch hardware restocks at UK retailers. It's been holding a top 10 place since launch but moved up five spots to 5th place last week; it's mostly due to the Switch version, too, as it's third in the single-format chart while the Wii U iteration isn't even in that top 40.
Moving back to the all-format results we still have 1-2-Switch hanging around in the top 40, settling down in 27th place. Above that is newcomer Puyo Puyo Tetris, claiming 18th place in the all-format chart with the Switch version taking 26th place in the single-format stakes.
The 3DS also has some runners in the lower reaches of the top 40 with evergreen titles. For the first time in a while both Pokemon Sun and Moon make the cut, with Sun in 29th and Moon returning in 39th. Mario Kart 7 is also continuing its comeback, settling in 32nd place this time around.
A pretty good week from Nintendo's perspective in the UK. There are a couple of major Switch retail titles on the way in May along with Fire Emblem Echoes: Shadows of Valentia on 3DS, so there's the potential for solid momentum as we head towards the June release of ARMS.
[source chart-track.co.uk]