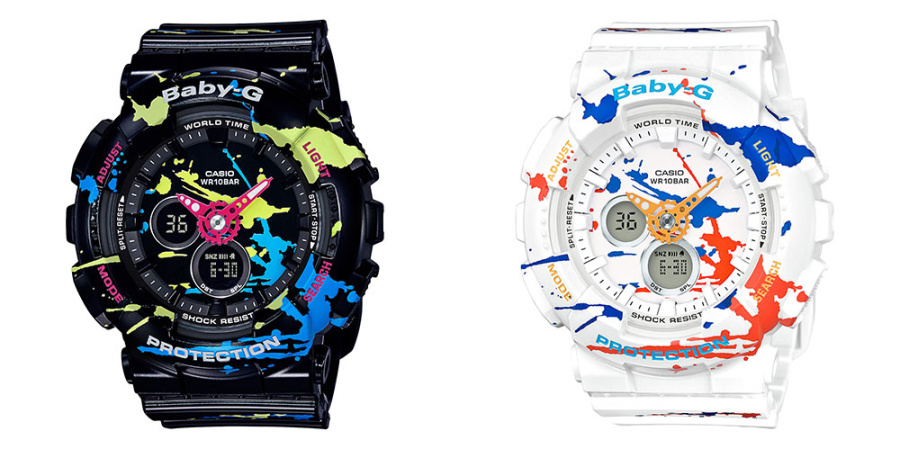 While players like Apple, Samsung and LG are fighting between themselves to come up with the best smartwatch solution, it's refreshing that Casio are staying old school with their new Baby-G series which have a Splatoon theme.
These funky colourful seemingly indestructible watches come in two designs. The white Baby-G watch features orange and blue paint inked across it, while the black watch has a rather fetching blue and green splatter
These Splatter pattern series watches will be on sale in Japan in May this year and will cost 18,500 yen (£135 / $169). There is no word on a release for these in the West just yet, but they probably won't be too difficult to import if you are so inclined.
Let us know what you think of these splatter patterned timepieces with a comment below.
[via fashion-press.net]