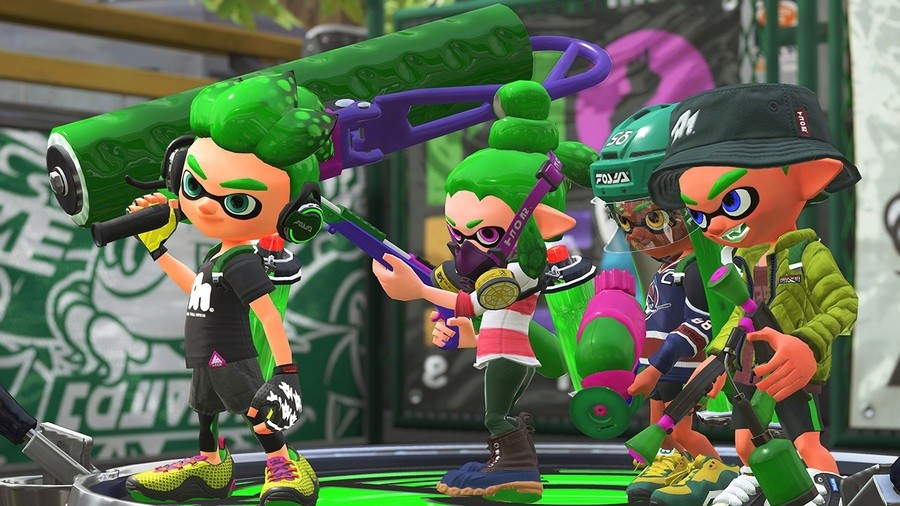 Nintendo has revealed that a Splatoon 2 Global Testfire event will take place shortly after the launch of the Switch, giving owners a chance to sample the sequel for free.
The demo will be available for download from the eShop and in terms of content will include four different main weapons, including the new Splat Dualies and "remixed" versions of the Splat Roller and Splat Charger.
It has also been confirmed that existing Splatoon amiibo will be compatible with the new game.
Here are the dates and times:
March 24
12-12:59 p.m. PT

/

3-3:59 p.m. ET

8-8:59 p.m. PT

/

11-11:59 p.m. ET
March 25
4-4:59 a.m. PT

/

7-7:59 a.m. ET

12-12:59 p.m. PT

/

3-3:59 p.m. ET

8-8:59 p.m. PT

/

11-11:59 p.m. ET
March 26
4-4:59 a.m. PT

/

7-7:59 a.m. ET