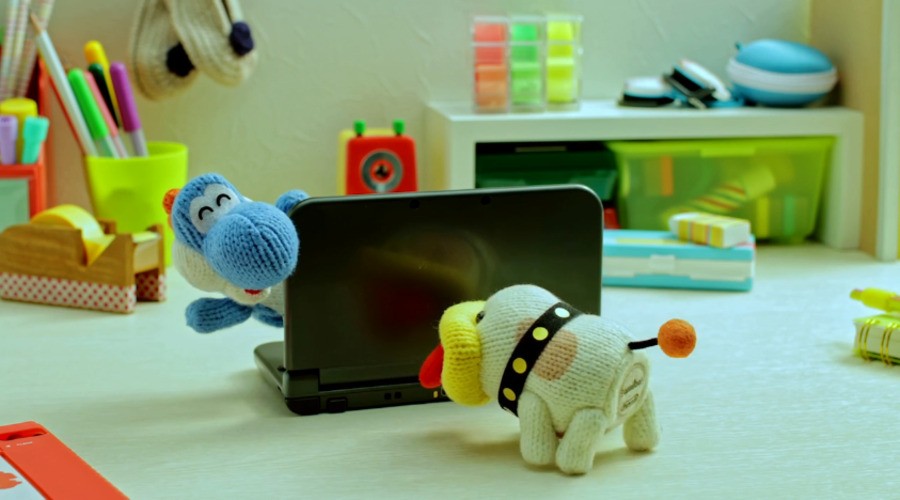 The release of Poochy & Yoshi's Woolly World on 3DS is the most recent attempt by Nintendo to earn a new audience for a highly regarded Wii U title, with previous and similar beneficiaries being the Koei Tecmo-developed Hyrule Warriors Legends and also Nintendo's own Super Mario Maker for Nintendo 3DS. The arrival of the platformer brought modest sales figures in Japan, albeit a little higher than the Wii U equivalents, and now the UK charts give an insight into its early performance in one EU territory.
While Yoshi's Woolly World made its debut in fourth place and had a 'great start' back in Summer 2015 in the UK, its 3DS port has fared less well. The portable iteration has made its debut in 20th place in the all-format results (19th single-format); it's worth noting that while the Wii U title seemed to earn plenty of loyalty from the home console's small userbase - passing one million sales in its first year - it seems to be only making a minor impact with the larger 3DS audience.
In fact, the delightful platformer wasn't even the top 3DS performer in the UK last week, as that honour goes to the evergreen Pokémon Sun and Moon, which are counted separately by Chart-Track; Sun had the edge this time in 16th place, with Moon coming up later in 19th.
While the Pokémon games are treated as distinct versions, there's still the odd decision by Chart-Track to count both the Wii U and 3DS versions of Super Mario Maker together. The 3DS version of the level-creation tool and platformer is still holding its own in the top 40, with that portable iteration moving up nine places to sit in 31st place (single-format).
Those Poochy & Yoshi's Woolly World sales, meanwhile, may be a little disappointing for Nintendo, albeit Chart-Track doesn't share specific numbers with the chart results.
Are you surprised that the platformer hasn't enjoyed a stronger first week in the UK, or is this what you expected?
[source chart-track.co.uk]