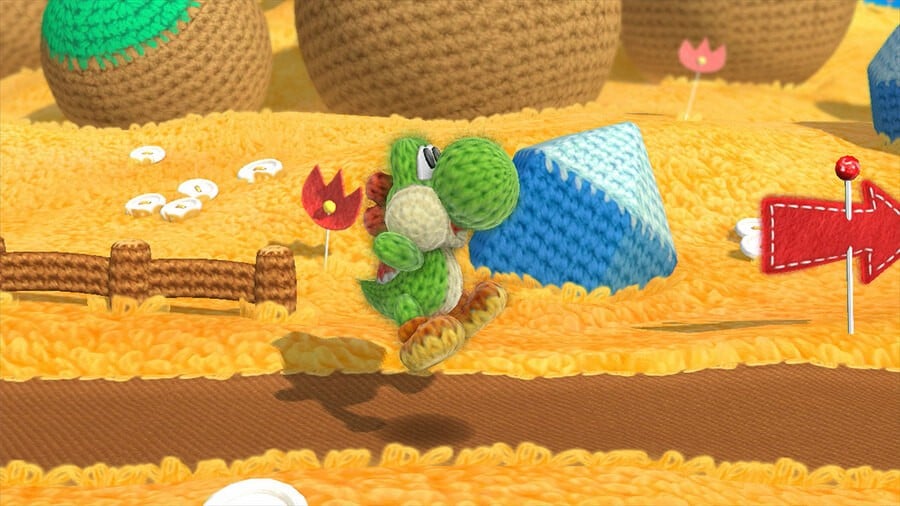 Last week brought two major new retail releases in the UK - Batman: Arkham Knight was always an absolute certainty to take top spot in the country's charts, but it was the launch of the fantastic Wii U platformer Yoshi's Woolly World that was of most interest to Nintendo fans.
The pleasing news is that Good-Feel's title has had a 'great start', in the words of Chart-Track, taking fourth place in the all-format charts in its début week. It's also fourth in the single-format results, behind both versions of Arkham Knight - which had an 'event' Tuesday launch - and LEGO Jurassic World on Xbox 360.
Splatoon's strong run in the top 10 finally ended after a month on sale, dropping 11 places to 19th in the all-format charts. Super Smash Bros. for both Wii U and 3DS is still joined by Mario Kart 8 in the lower reaches of the top 40, both coming in at 33rd and 36th respectively.
A somewhat disappointing absentee is Art Academy: Atelier, which did have a retail release in Europe, albeit low-key in comparison's to Yoshi's platformer. It not only failed to get into the UK top 40, but is also way down in 15th place in the UK eShop's 'Recent Bestsellers' charts. It may be a fantastic app, but it seems the market for a premium-priced Art Academy is pretty weak in the UK.
Positive news for Yoshi's Woolly World, however; we'll soon see how it'll fare in its second week.
[source chart-track.co.uk]