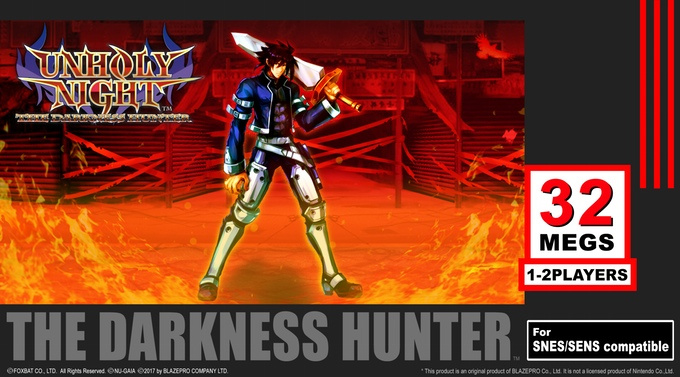 Last year we reported on the development of Unholy Night: The Darkness Hunter, a one-on-one SNES fighter developed by a team of ex-SNK staffers.
The title has now progressed to the point where additional funding is required to create physical cartridges, and as a result a Kickstarter campaign has been launched with a target goal of $52,500.
For a $35 pledge you'll get the final game on a smoke-coloured cart, but $70 gets you a gold-covered variant. Both of these will ship in proper packaging. If you're looking to give as lower amount, a $10 pledge will earn you a third-party SNES controller.
Are you keen on backing this project? Let us know by posting a comment.
Thanks to Zargon for the tip!
[source kickstarter.com]