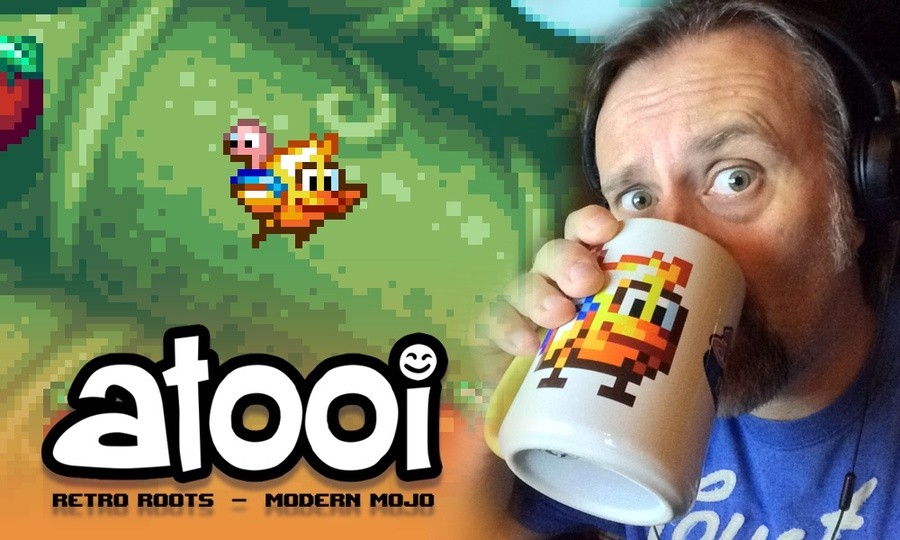 Chicken Wiggle will be the first 3DS eShop game released by Atooi, the studio founded by Jools Watsham initially as a vehicle for personal mobile projects, and now his key business since the formal split of Renegade Kid. Early footage and screens have looked rather positive, incorporating the chunky pixel style that helped make Mutant Mudds so popular while also featuring some neat platforming and grapple mechanics.
A fascinating part of the upcoming release is the level editor, which is essentially a Super Mario Maker-style tool that allows you to make your own levels and then share them online. In his latest weekly video Watsham shows this off for the first time, and we reckon it's looking rather impressive.
We've asked a couple of initial questions about the editor, and it's been confirmed to us that all of the tools and content is available right from the start, so there aren't any progress-based or timed unlocks. In addition there are no plans for tutorials - Watsham told us the following.
I see game design as a challenge in itself, and therefore wanted to present the user with a fairly realistic development environment of trial and error - which is very much akin to real level design.
Is this title on your 3DS eShop wishlist?