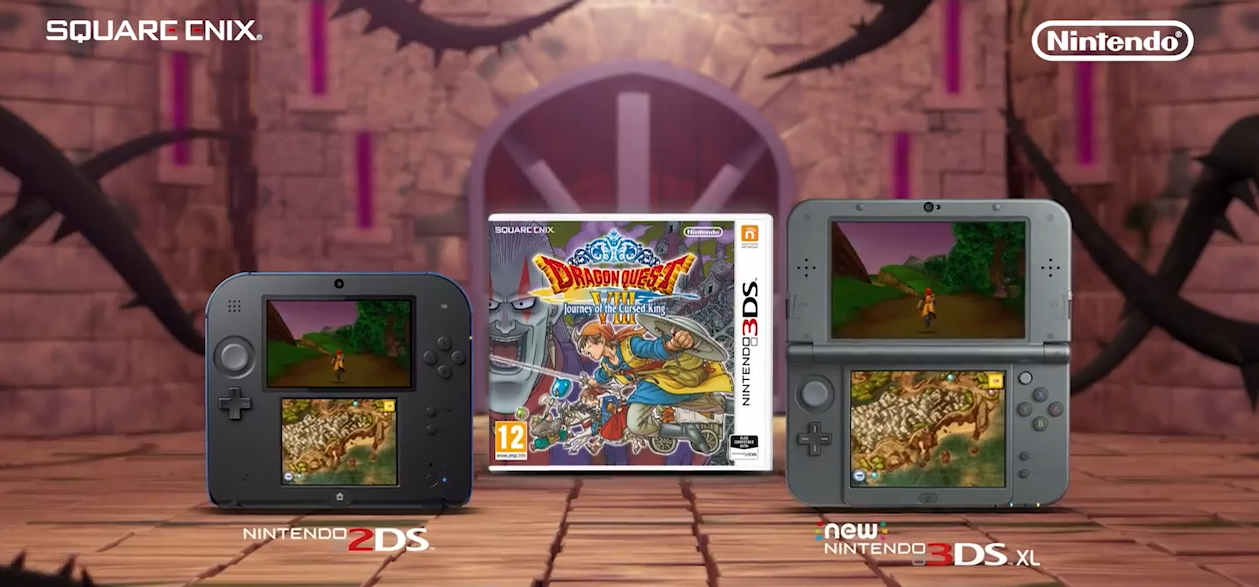 The numbers of big-selling new releases on Nintendo hardware have been modest in recent times, but last week did bring another fantastic 3DS RPG to stores with Dragon Quest VIII: Journey of the Cursed King. Like its predecessor it seems to have made a solid start.
The 3DS release made its all-format chart debut in 13th place, which was actually 10th in the single-format results. That's extremely similar, in a positional sense, to Dragon Quest VII: Fragments of the Forgotten Past, which landed in 12th and 11th respectively last year. While the raw numbers won't be anything outstanding, it's a solid chart position for DQ VIII's launch in the UK.
There are no Wii U titles in the top 40, but a few 3DS games do make the cut. Pokemon Sun and Moon continue their good run in 15th and 19th respectively, while Mario Kart 7 is still hanging around on the grid in 35th place. 'Super Mario Maker' is in 33rd place, but this is largely driven by Super Mario Maker for Nintendo 3DS; the 3DS entry is also in the single-format top 40, while the Wii U original is only 11th in the system's own chart.
Not a bad debut for the Square Enix RPG, all told; the next major 3DS release that could make an impact will be Poochy & Yoshi's Woolly World.
[source chart-track.co.uk]