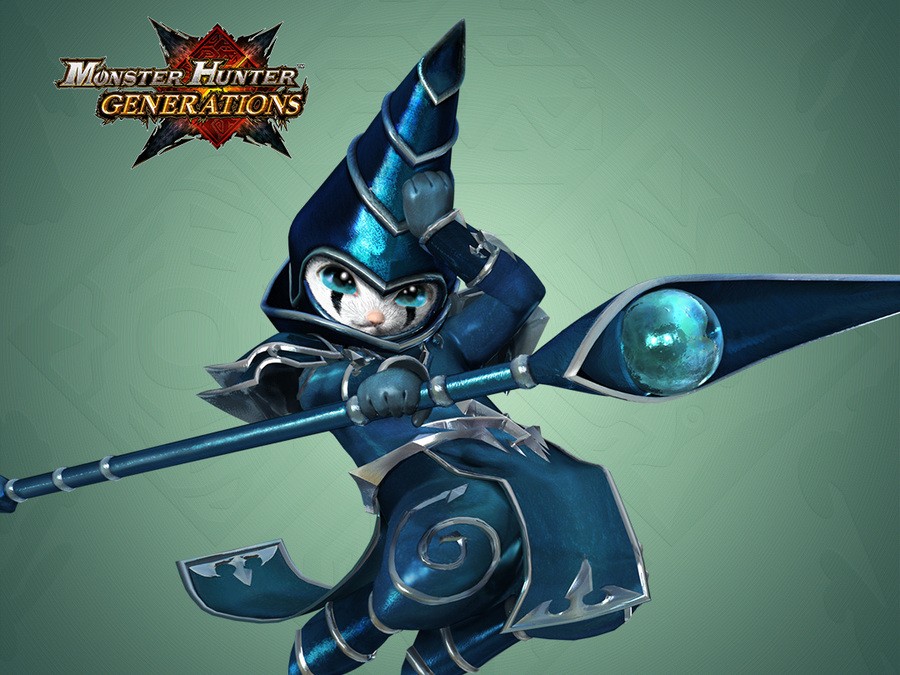 We're on the final stretch of free Monster Hunter Generations DLC, with content due to keep coming up to early 2017. The latest set is distinctly Japanese in flavour, given us a taste of the sorts of outfits, weapons and extras that are no doubt hugely popular in Capcom's homeland.
The DLC quests are all high-rank, and the Capcom-Unity blog says the following:
Most notably we have the Hyper Gold Rathian quest, the Yu-Gi-Oh! collaboration set for your Felynes and one of the most powerful Prowler skills in the game: World's Strongest! Trade your armor for a great increase in attack and defense.
Check out that official page for the full line-up, and this month even has a neat trailer for the content.
Notably there's no item pack this time, so if you've burned through the extras from October you'll need to do some old-fashioned gathering, combining and grinding.
It's a pretty cool month of DLC for Monster Hunter Generations; we'll see what December brings.
[source capcom-unity.com]