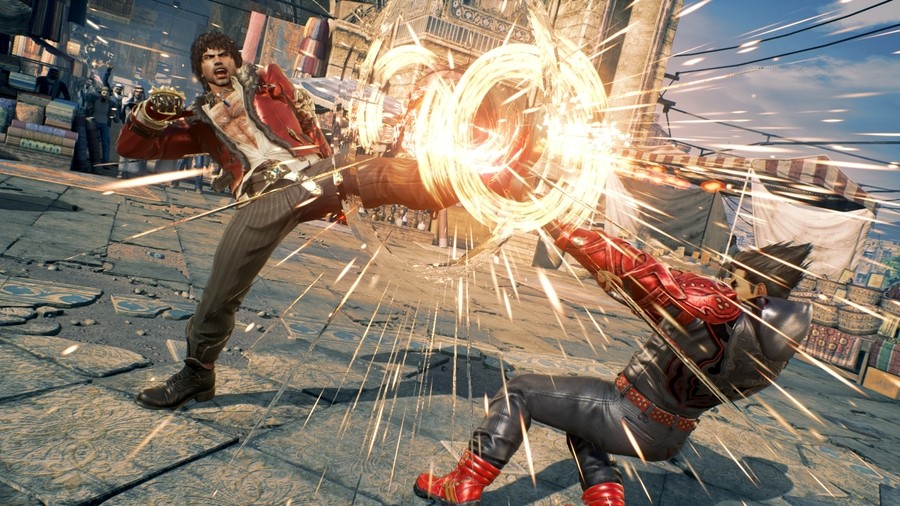 Tekken 7 has been doing the rounds in Japanese arcades since last year but is finally making its way to home consoles in early 2017. Tekken as a series began life on Sony hardware but has since branched out to rival systems, including the Wii U.
Given that Tekken 7 is being ported to PS4 and Xbox One around the same time as the Switch hits the market, it's tempting to wonder if Bandai Namco has any plans to bring it to Nintendo's new console - and that's exactly what GameSpot asked when it sat down recently with series producer Katsuhiro Harada.
Harada - who can list Pokkén Tournament as one of his recent projects - hints that he hasn't had much inside information on the new console prior to its official reveal:
GameSpot: So, no Nintendo Switch version to reveal?

Harada: We're quite surprised by the Nintendo Switch announcement; read into that what you like.
The comment is clearly open to interpretation; Bandai Namco has worked very closely with Nintendo on titles like Mario Kart 8 and Super Smash Bros., and it's hard to imagine that such a valued development partner would be kept entirely in the dark about new hardware. By "surprised", Harada perhaps means that he and his team are impressed with the machine and the potential it promises, rather than lacking insider knowledge of the console. Whatever the real story is, it's clear that Harada is keeping his cards close to his chest.
Let us know what you think by posting a comment below.
[source gamespot.com]