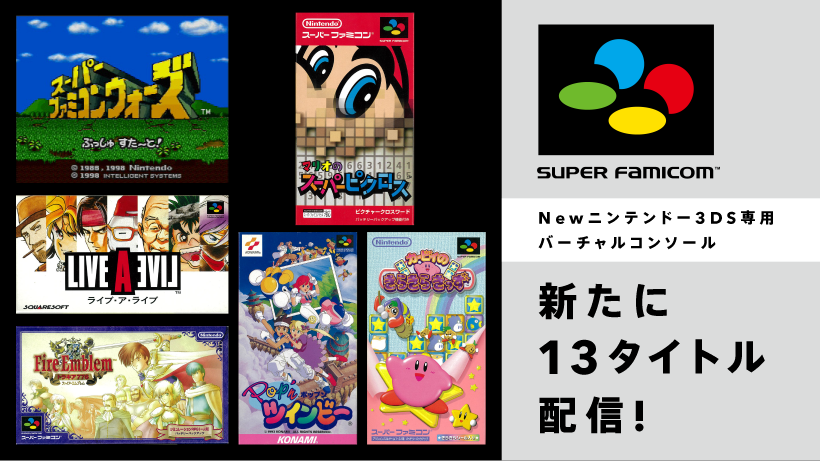 Last week we reported that six Super Famicom (SNES to me and you) titles were hitting the New 3DS Virtual Console in Japan, along with a special retro 3DS home theme which was free to download if you purchased any of the half-dozen titles.
At the time Nintendo confirmed that six more Super Famicom titles would be forthcoming, and we now know exactly what they are.
Each costing 823 Yen, this week's releases are Live A Live, Fire Emblem: Thracia 776, Mario's Super Picross, Kirby's Star Stacker, Super Famicom Wars and Pop'n TwinBee.
If you've got access to a Japanese New 3DS, then you can download these lovely retro gems this week. Let us know if you plan on doing so.
[source gonintendo.com]