You can't go anywhere at the moment without Pokémon appearing in some way. Whether this is on mobile with Pokémon GO or the current hysteria with Pokémon Sun and Moon for 3DS. Now to keep the momentum going it looks like residents in Japan will be treated to some brand new additions to the Pokkén Tournament arcade roster. The official Twitter account for the game has stated that another new playable pocket monster will be coming on December 1st.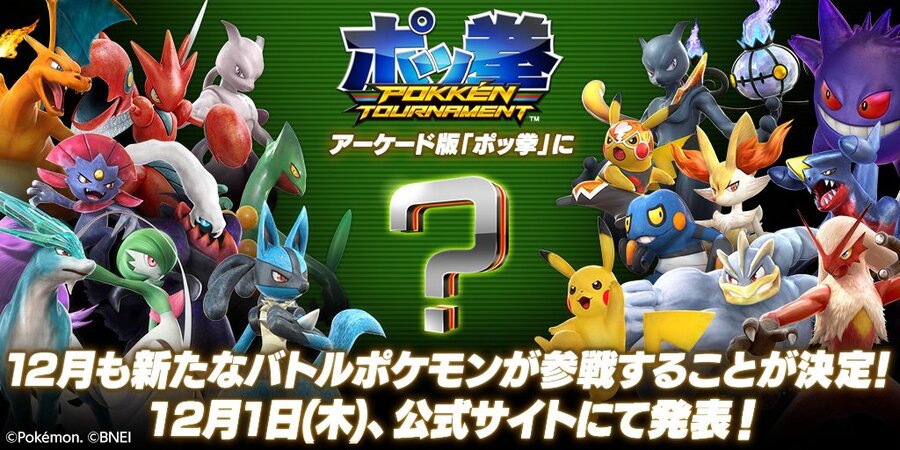 This new inclusion to the arcade version comes as no surprise, with previous additions to the coin-op earlier in the year including Darkrai in July, Scizor in October and Croagunk in November. In fact data miners found information relating to both Scizor and Darkrai in the console version before they were even released in arcades. Nothing has happened in the way of DLC, however.
Wii U owners will have to pray to the Pokémon God Arceus for some DLC bundle packs, or perhaps a Switch port may become the likely outcome and end up getting the Mario Kart and Splatoon treatment; only time will tell...
Are you wanting more characters for Pokkén Tournament on Wii U? Would you prefer an Ultimate Edition for the Nintendo Switch? Leave us a comment below.
[source twitter.com, via gematsu.com]