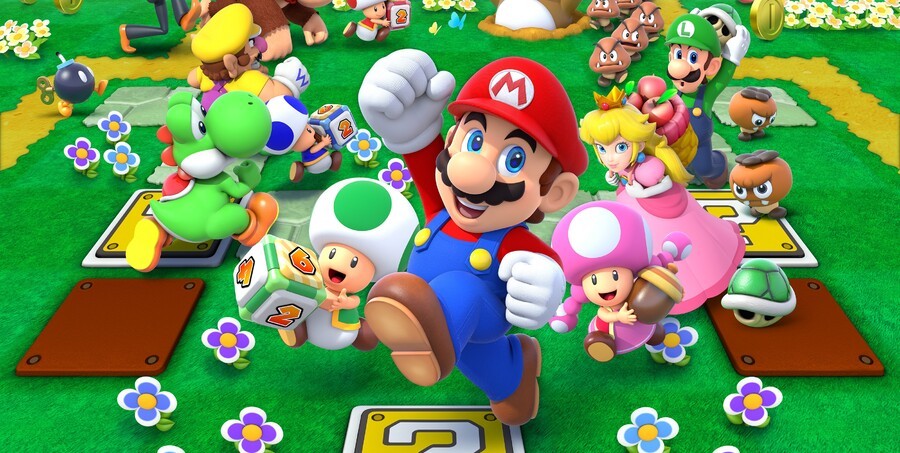 It's that time once again, dear readers, for the North American Nintendo Download Update. This week includes a first-party retail release on 3DS, while a couple of tempting Virtual Console games arrive on Wii U. Beyond that there are a variety of interesting download-only games to consider on both systems. Let's get to it.
Missed the European Nintendo Download Update details earlier in the week? Don't lose your head, the information is still right here.
Wii U eShop
Twisted Fusion (Leuvsion, $5) - This Wii U-exclusive adventure / platformer has been long in the making, having been successfully funded on Kickstarter back in Spring 2014. It utilises the GamePad for a second display for those that want it (but also supports single-screen gaming), and offers a fair bit of freedom in approach, with added extras like monster breeding also included. We recently interviewed the developer and will bring you a review soon.
Gravity+ (Nitrolic Games, $7) - A puzzle game 'suitable for all ages', you guide a robot through over 20 stages while manipulating gravity to avoid traps and obstacles; it also includes challenges and online leaderboards.
Pinball Breakout (nuGAME, $7) - As the name suggests this one combines block-breaking gameplay with pinball mechanics, throwing in a multiplayer mode for good measure.
Wii U Virtual Console
Donkey Kong Jungle Beat (Nintendo, $19.99) - While the original GameCube version of this platformer utilised the famous bongo accessories, this Wii iteration introduced analogue control for movement, with occasional motion controls using the Remote and Nunchuk. We were big fans of this Wii version in our original review, and it's worth noting that the GameCube original was the debut project by Nintendo EAD Tokyo 'Group No. 1' - that team's second game was the outstanding Super Mario Galaxy.
Mario Hoops 3-on-3 (Nintendo, $9.99) - Basketball on the DS that's about as Nintendo as it gets, throwing in Mario tricks and tweaks along with stylus-based controls. We enjoyed its charms in our Mario Hoops 3-on-3 review.
Wii U DLC
Hyrule Warriors: A Link Between Worlds Pack (Nintendo, included with season pass, $4.99 Wii U only or $8.99 with 3DS version)
Gravity+ Level Editor (Nitrolic Games, $3.99)
3DS eShop
Ice Station Z (Wobbly Tooth, $3.99) - A survival game set in the Arctic, this surprisingly budget-priced game seems ambitious in concept, setting you the task of scavenging and surviving in a dangerous location. It seems interesting, and we'll be sure to check it out in a review.
Unlucky Mage (KEMCO, $9.99) - Based upon the description of this one, which features kingdoms in conflict and a mysterious loner who can save the world, and considering KEMCO's modus operandi on 3DS, we expect this one to be a retro-inspired RPG. We shall see, and that doesn't necessarily have to be considered a bad thing, either.
3DS Retail Download
Mario Party Star Rush (Nintendo, $39.99) - The second entry of this series to arrive on 3DS, though this one aims to address some criticisms of recent editions. Players now all move separately and at the same time to speed up games, while the free 'Guest' download allows groups to enjoy the full multiplayer game even with only one player owning a full copy. We quite enjoyed this in our Mario Party Star Rush review. Available from 4th November.
3DS DLC
Hyrule Warriors Legends: A Link Between Worlds Pack (Nintendo, included with season pass, $6.99 3DS only or $8.99 with Wii U version)
---
As always Nintendo of America wants you to check the eShop and the official Sales & Deals website for discount details - confirmed discounts for this week include Elliot Quest, Olympia Rising and Word Party.
That's everything for this week's Nintendo Download Update in North America. Let us know what you plan to download in the poll and comments below.