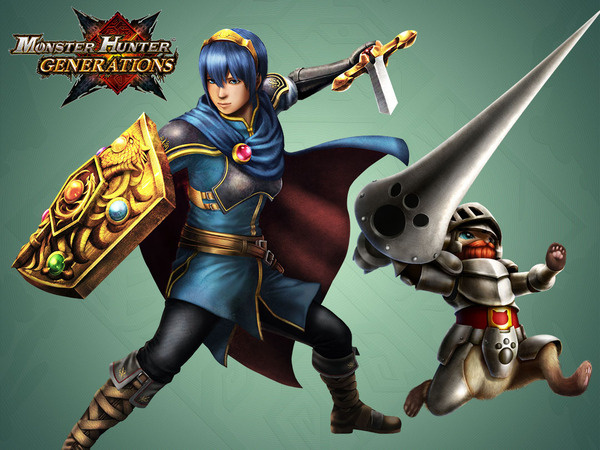 Monster Hunter Generations is an excellent game, and its appeal continues to grow with a fresh batch of free DLC every month. Many of the costumes come through 'High' level quests, and add some cool content for those that have battled through the core campaign.
The October add-ons are now available. The headline quests are to grab the Lodestar Set and Falchion (Fire Emblem) and the Palico Arthur Set (Ghosts 'n Goblins); these are pictured at the top. Other highlights include the Palico Zombie-kun Set, below.
Most importantly, there's an 'Advanced Pack' of items to claim, which has some hugely useful goodies included:
99x Honey
20x Mega Potion
20x Mega Demondrug
20x Mega Dash Juice
20x Max Potion
10x Ancient Potion
20x Hunter's Drink
50x Golden Egg
30x Slickaxe
30x Heavy Armor Sphere
Check out the Capcom Unity blog for the full line-up and Quest names. Enjoy!
[source capcom-unity.com]