Making old systems new again is a bit of a trend at the moment, with the Nintendo Entertainment System: NES Classic Edition (Nintendo Classic Mini: Nintendo Entertainment System in Europe) being just one example that's due in stores soon. Different markets cater to different needs, bringing up some interesting products in the process.
One example is being distributed by Tectoy in Brazil - a Mega Drive 'Limited Edition'. Unlike a number of licensed Mega Drive / Genesis clones currently available in different forms, this one closely recreates the original design and look of the '90s machine.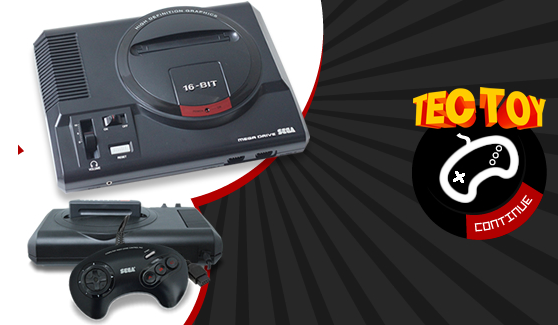 It'll come with 22 games pre-installed, supports original cartridges, will have one controller in the box and also includes a slot for Micro SD cards. A downside, however, is that its composite input only, so there's no HDMI support.
The Brazilian market, it should be noted, is quite unique due to heavy taxes on imported goods; back in early 2015 we reported that Nintendo was backing away from the country for that very reason. The pre-order cost on this unit is 379 Brazilian Real, which is about $120 - it's due to ship in Summer 2017.
Mega Drive / Genesis clones are rather common, with multiple products announced earlier in the year. For fans of the original hardware, though, it's nice to see the attention to detail in this Brazilian unit, even if we'll likely never get our hands on one.
[source tectoy.com.br]