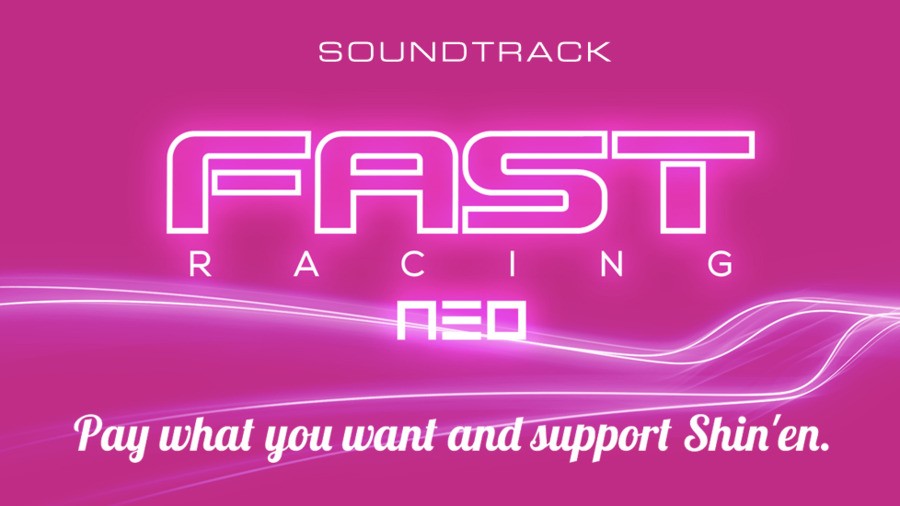 FAST Racing NEO, a standout Wii U eShop release in late 2015, got a little more enticing this week with the release of the NEO Future Pack DLC, with a price of $4.99 / €4.99 / £4.20. The gameplay is naturally a major part of the appeal, but another strength of this game (and various others by Shin'en Multimedia) is the music, which drives you on to increasingly insane speeds and jumps.
The good news is that the soundtrack is now available to buy. The studio's Managing Director Manfred Linzner has pointed us to the official website where you can buy the album - it has 26 tracks (approximately 80 minutes of playtime), is DRM-free and can be downloaded as VBR MP3s and/or master-quality FLAC files. It's a pay what you want deal, too, with the idea being that you're directly supporting the developer; the minimum cost is $5, though you can go as far beyond that as you wish.
You can check out some 30 second previews of tracks below.
Are you tempted to grab this soundtrack? Let us know, but just watch your speed if you decide to listen to it in the car.
Further Reading:
[source soundtrack.shinen.com]