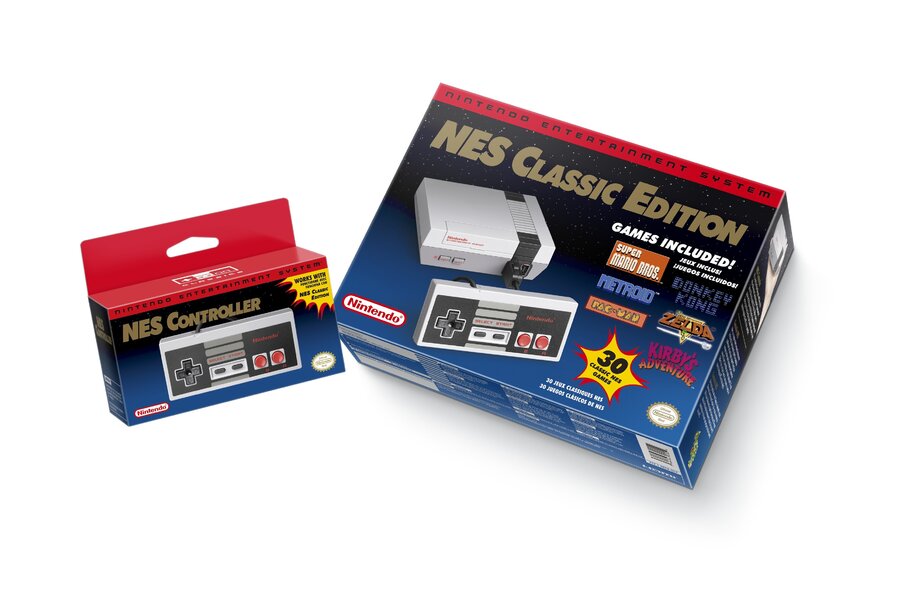 Through Virtual Console formats and even the neat retro Mario amiibo effect in Super Mario Maker (sort of), Nintendo has mastered alternative display options with a retro look. From smoothing of DS games on Wii U to the native resolution feature for SNES games on New 3DS, there are often simple options to view retro games in the best way.
With the NES Classic Edition (Nintendo Classic Mini: Nintendo Entertainment System in Europe) on the way, it's only logical that it'll have some options built in. We already know of 30 included games and individual save states for each title, and it transpires it may also have some display options. We're hesitant to say it definitely will as the report (via Nintendo Everything) is a translation from a Canadian radio show in French. Julie Gagnon from Nintendo Canada said the following regarding some alternative screen modes, which we hope are going to be included.
What is interesting is that we can play through HDMI, but there will be different modes of how we will see the screen – a mode simulating the retro aspect of our old CRT screens, there will be a mode which can be at the resolution of the modern screens in 4:3 format, and a pixel perfect mode which will display each pixel as a square, so people can have fun with this too.
Occasionally details from interviews like this can be a little off base, but we reckon the odds are high that features like these will be present in the upcoming mini NES.
As mentioned above, there's little reason why the system won't have these sorts of options - which tempts you the most?
[source montreal.radioenergie.ca, via nintendoeverything.com]