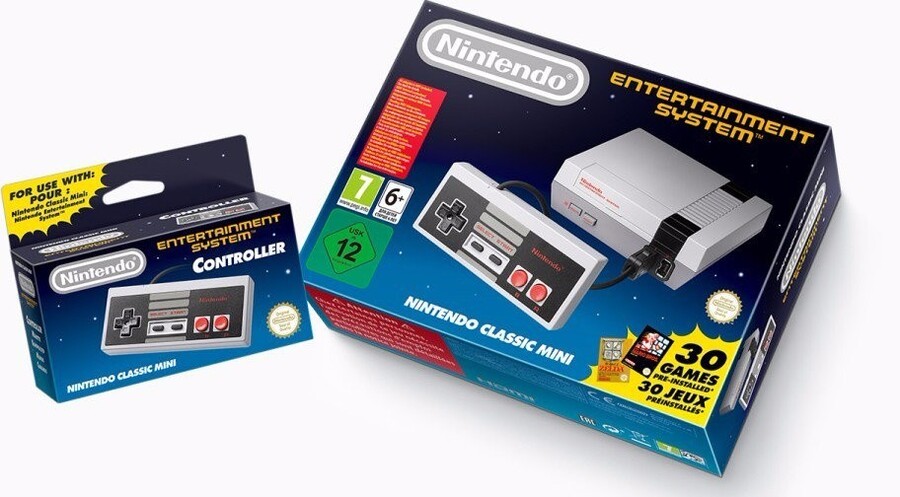 When the Nintendo Classic Mini: Nintendo Entertainment System was announced - called Nintendo Entertainment System: NES Classic Edition in North America - it caused quite a stir. Its cute form-factor (it can fit in the palm of a hand) and pre-installed list of 30 games got gamers of various kinds rather excited. As pre-orders are live in Europe it seems to be doing rather well - in terms of prospective sales - ahead of its 11th November release.
The Amazon Best Sellers list in the UK, at the time of writing, lists the diminutive system at number one, even ahead of No Man's Sky (which is out in August). It's the same on Amazon Germany, a list in which Pokemon Sun and Moon occupy 2nd and 3rd place.
If you want to join the masses in pre-order this you can do so on these Amazon UK and Amazon Germany pages, or head to your own regional equivalent. If you're in the UK we also have this guide to all the major retailers offering pre-orders on the system. We're still waiting for North American retailers to jump on board with pre-orders.
Are you in the queue for one of these little consoles? Let us know in the comments.