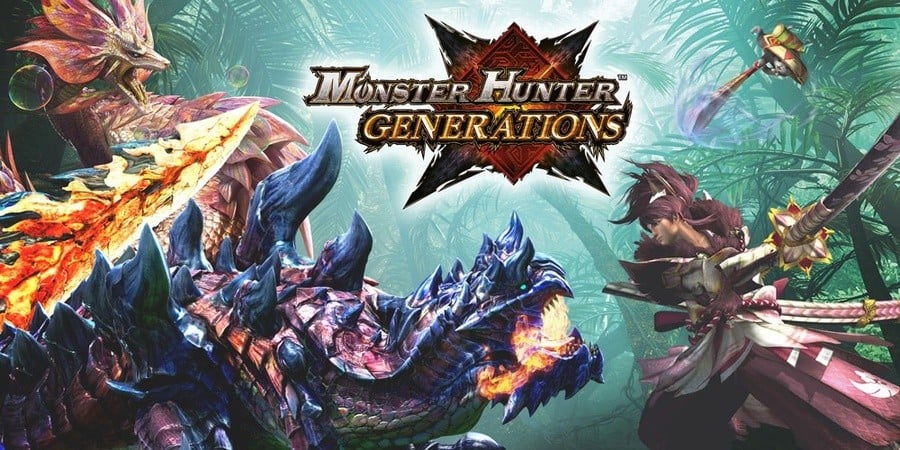 The UK chart results are out for the last week of sales and certainly have some interesting news for 3DS fans, with Capcom seeking to follow up a previous hit with continued momentum.
We're referring, of course, to the arrival of Monster Hunter Generations. The huge action title has finally arrived in the West and has performed pretty well in the UK, securing 3rd place in the all-format charts and 2nd in the single-format results. That's rather impressive, only losing out to the multiplatform LEGO Star Wars: The Force Awakens and PS4-exclusive Uncharted 4: A Thief's End. In a week where a number of major titles enjoyed boosts courtesy of discount events at retail, Capcom and Nintendo (which has contributed to distribution and publishing) will likely be very pleased with those positions.
Sadly the Wii U version of The Force Awakens has disappeared from the single-format reckoning, though a few Nintendo-exclusive releases are still hanging on in the all-format top 40. Mario & Sonic at the Rio 2016 Olympic Games (treated as a dual release in the charts) can be found in 24th place, while Tomodachi Life is clinging on in 39th. Minecraft: Wii U Edition also pops up in the single-format list in 31st place.
There's a bit of chart joy for Pokemon, too, with Pokémon Omega Ruby and Pokémon Alpha Sapphire securing 32nd and 40th place in the single-format list.
A notable negative this week, however, relates to a new release that arrived alongside Monster Hunter Generations. Disney Art Academy only managed 36th place in the 3DS-only chart; that, to be blunt, is an abysmal result.
That blip aside, it's was a reasonable week for games on Nintendo hardware, with Monster Hunter Generations leading the way.
[source chart-track.co.uk]