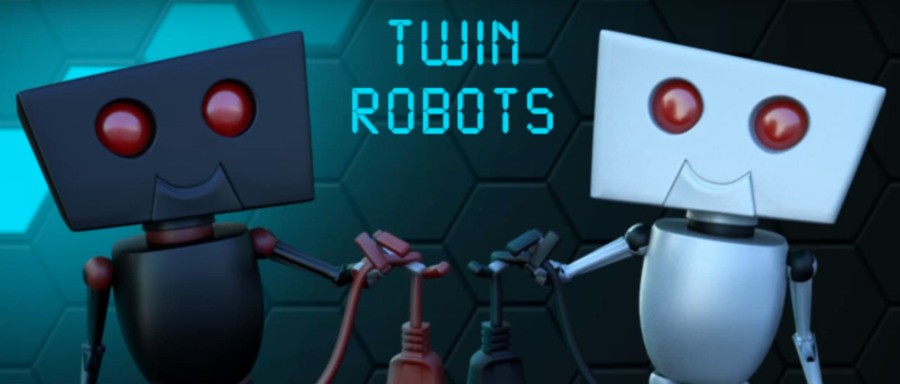 Ratalaika Games has announced that it is bringing Thinice's 2.5D platformer Twin Robots to the Wii U eShop "very soon".
Looking a lot like Nintendo's own Chibi-Robo!: Zip-Lash, the game allows you to switch between two robots as they try to work together to find their way out of each level. Co-op play is also included.
Here are some details from the official PR:
Twin Robots is a 2.5D platformer where you can switch control between two little robots; They have been imprisoned and need to find the way out of each level! You can play alone or with a friend in local co-op multiplayer, so that each player controls one robot and solve challenges together.
Features

● Strategic thinking: Manage your energy levels through the level so that you can safely reach the exit & charge the last door to open it.
● Puzzle solving: Some levels require both robots to help each other in order to solve easy puzzles, reach certain areas, open doors, moving objects…
● Multiplayer Experience: You can play with a friend thanks to the split screen system, you will need a Gamepad and a Wii Remote.
In addition to Twin Robots, Ratalaika has two other titles in the works. Defend Your Crypt is an internal venture and should be available in May for Wii U, 3DS, and PC. Blasting Agent: Ultimate Edition is developed by Axol Studio and published by Ratalaika. It's coming to 3DS and Wii U during the first half of this year.
[source nintendoeverything.com]