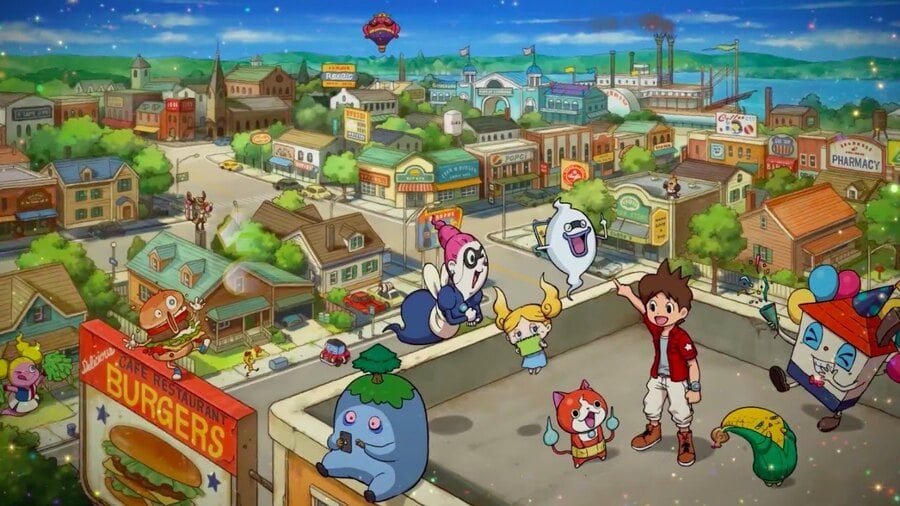 The latest issue of Japanese magazine CoroCoro has revealed that 3DS title Yo-Kai Watch 3 will come in two different versions: Sushi and Tempura. Both launch on July 16th in Japan.
At retail, each version will come with an exclusive medal. The Sushi editon has the KK Brothers (the US version of Komasan and Komajiro) while Tempura has Tomnyan (the US version of Jibanyan).
These medals will apparently work with New Nintendo 3DS systems, which seems to indicate that they feature NFC technology. They'll also function with Yo-kai Dream Roulette and the DX Yo-kai Watch Dream toy.
You can view the page scans below (click to enlarge).
With only the first Yo-Kai Watch game available in the west, it remains to be seen if this third outing will ever made it out of Japan - given the sluggish localization process, by the time it's up for contention the 3DS could well be considered out of date.
Would you like to see the second and third Yo-Kai Watch titles make it over to your neck of the woods? What about the spin-off titles, such as Yo-Kai Watch Busters? Let us know by posting a comment.
[source perfectly-nintendo.com]