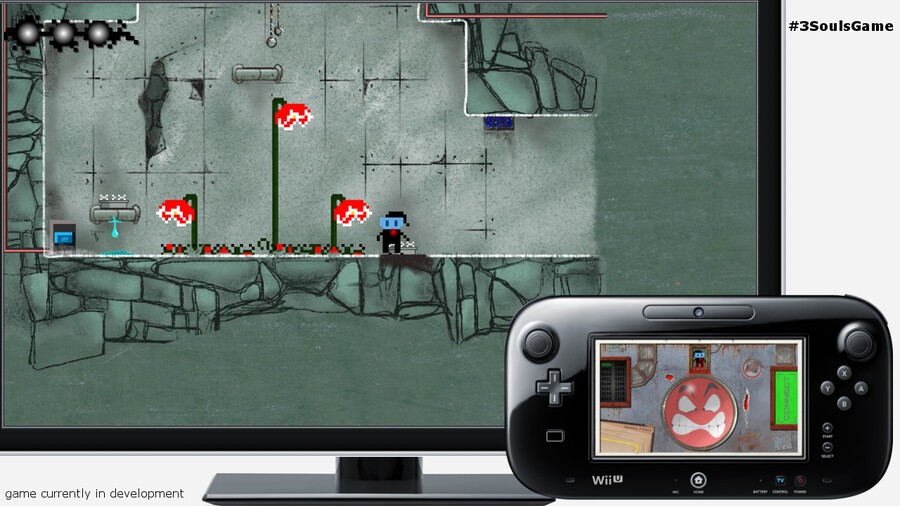 Early this year developer Red Column unveiled 3Souls as a Wii U eShop exclusive, an ambitious project that places the GamePad at the core of the gameplay. Targeting a Q2 release, it's now being restructured in order to achieve the best possible results.
It's becoming episodic, with 3Souls - Episode 1: Nelesa still coming in the Q2 window. This shift has been due to an expansion in the development team and to give more time to complete two subsequent parts for Summer releases - as the game's narrative follows three separate characters, the episodic approach does also make sense.
The studio's Arturo Chavez Maza is keen to emphasize that the game won't cost any more because of this structural change, however:
Bringing the game in an episodic format lets the player to start playing with it, for a much lower price, and the word of mouth will probably help us more than spoiling the game with more trailers, conserving the experience that we want to transmit the first time that the player plays.
Saying this, we can assure you that the final price of the first episode, plus the other two as Add-on Content, will be the same price that we had in mind when we wanted to launch it as one single game.
It's an intriguing title conceptually and may certainly be worth a punt. You can see a couple of trailers below.