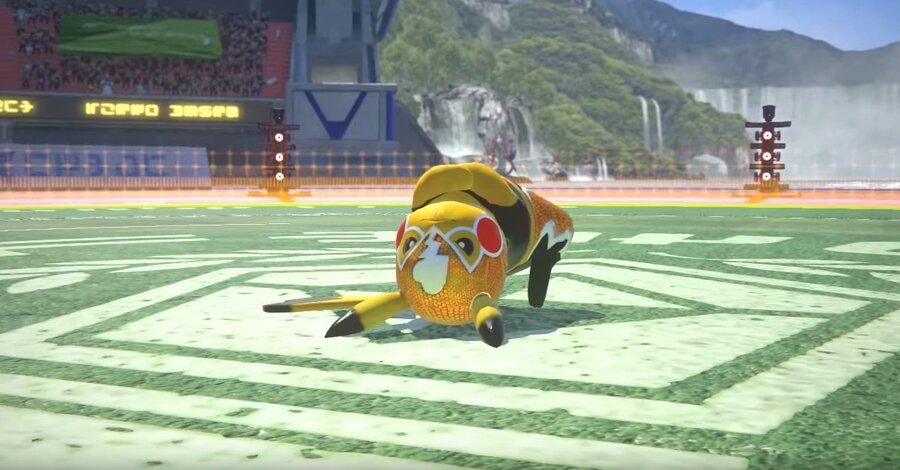 Pokkén Tournament is now surprisingly close with around a month to go to its 18th March arrival on Wii U. The move from arcades to the home console has been long anticipated, along with the hope that it'll deliver a full-on fighting game experience for Pokémon fans.
Though some basic modes and details were announced earlier this year, some more promising information has now been confirmed - especially for those looking for a decent amount of offline single-player content.
Exclusive to the Wii U version is the Ferrum League, which sounds rather like a standard solo mode played to unlock more Support Pokémon and arenas. Taking place in the Ferrum region (obviously) it has four ranks to clear - Green League, Blue League, Red League and Chrome League - which no doubt ramp up in difficulty. You can customise your Trainer character and will come up against the likes of Travis, Keith and Erin.
More areas and modes have also been detailed:
Practice Mode - 'Test your skills'
Free Training - Useful for practicing under no pressure
Combo Dojo - This area helps you learn combos for each 'mon
My Town - Customise your character's appearance using the in-game currency, PokéGold
Beyond all of this, there are apparently no current plans to release more fighters or stages as DLC.
Finally, three new Support Pokémon sets have been confirmed - Cubone & Diglett, Magneton & Quagsire and Espeon & Umbreon.
Do you like the sound of Pokkén Tournament so far, and do you feel tempted to pick it up?
[source serebii.net]