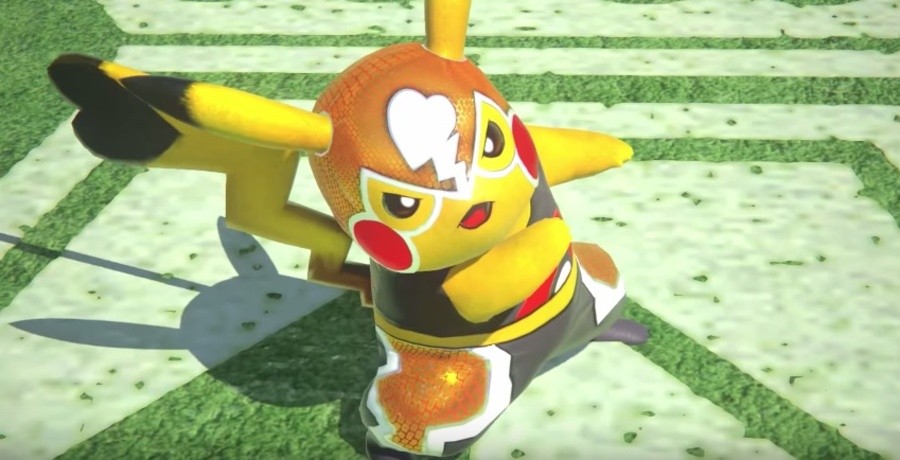 Pokkén Tournament is due this Spring and looks set to be a key Wii U release for the first half of the year. When you combine Pokémon with the first fighting game of its style on the system since Tekken Tag Tournament 2 - or so it seems - you have the potential ingredients for a success story.
In transitioning the title from arcades to the home console Bandai Namco has no doubt been rather busy putting together its suite of modes, and details of what those will be have now emerged (thanks Serebii). Let's break down the modes and information that have come out:
Single Battle - A typical single player mode with three difficulty settings.
Local Battle - Two players against each other, one on the GamePad - this will run at 30fps instead of the game's norm of 60fps.
Online Friendly Matches - Play against anyone, those on your Friends List or by using a 'Battle Code'; these are unranked fights.
Online Ranked Matches - Earn ranking points in online matches
LAN Support - Link two Wii U's for a 60fps local match.
There are also details of two more sets of support Pokemon; these are Pachirisu and Magikarp first of all, and then Sylveon and Croagunk. Chandelure was also previously announced as another fighter in the roster.
It seems like a fairly standard set of modes, with online sounding rather simple at this stage. We'll likely get a closer look soon, but until then let us know what you think of this feature set.
[source serebii.net]