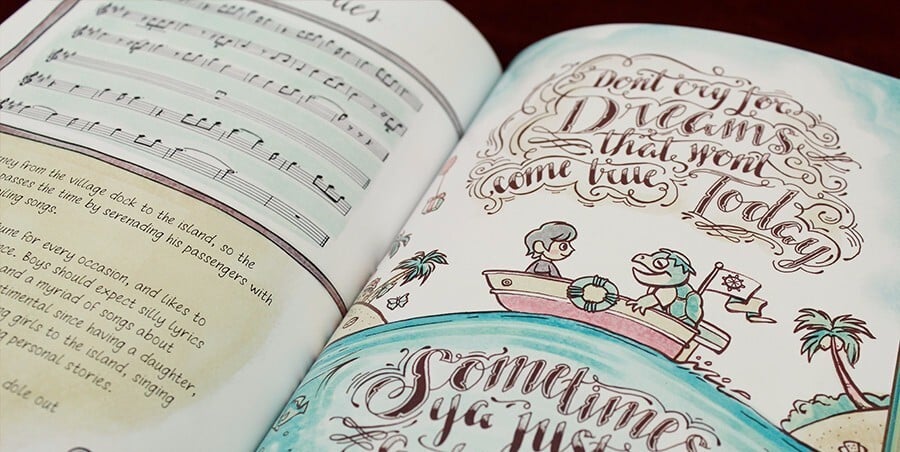 A Guide to Village Life isn't an official publication to accompany Animal Crossing: New Leaf - hence the fact that the game's name doesn't appear anywhere on the cover. However, that's not a bad thing at all - it's highly unlikely that any official guide would have the same degree of love and care lavished on it as this one.
Created by Kari Fry, A Guide to Village Life is a stunningly comprehensive catalogue of pretty much everything in New Leaf. Every item, character and animal is rendered in amazing detail, and the whole thing has the look of a book which has been painstakingly hand-drawn rather than printed.
Available in both hardback ($33) and paperback ($24), it runs for 256 full-colour pages and is an absolute must for any Animal Crossing fan. We're tempted to order several, just because.
[source fangamer.com, via karifry.com]