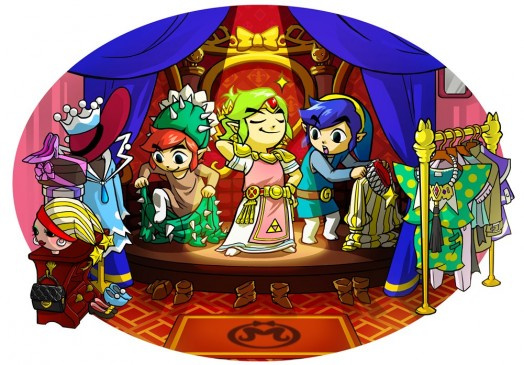 The Legend of Zelda: Tri Force Heroes is a nuisance for completionists; with so many outfits to obtain there's plenty of repetition and luck of the draw required to fill your entire wardrobe. That's why we've been running around in the Princess Zelda dress all this time - yes, that's the reason...
In any case an update that's now fully rolled out adds 'Hero Points' that should make getting outfits easier. If you're playing online - or locally - and get stuck playing levels that you didn't vote for you receive these points, and then they can be redeemed for materials.
Eiji Aonuma has a post up on Miiverse with the details.
Although we had the audacity to rate this as 'Not Bad' in our review with a 6, this could certainly be a fun Holiday option for some multiplayer co-op.
Are you still playing this one, or planning to jump into it over the festive period? Let us know!
Thanks to all that sent this in.