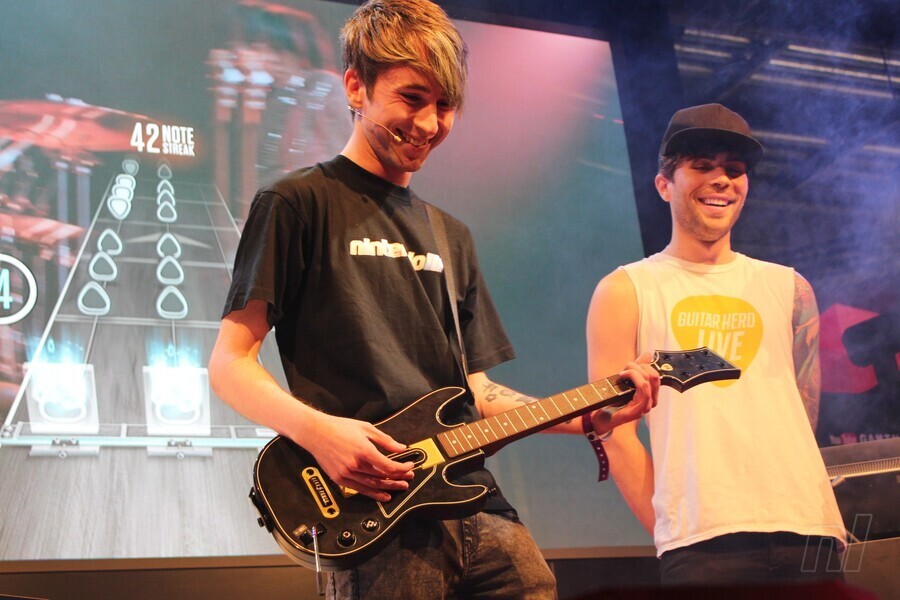 Those of you in the UK will no doubt be aware that EGX 2015 took place a little while ago, and the Nintendo Life team was in attendance for all four days running tournaments and live events on the Nintendo UK stand.
While we were there we also got chance to flex our gaming muscles on Activision's Guitar Hero Live, which has now launched in North America and Europe. When we say "we", what we actually mean is that we sent up our in-house musician Ryan Craddock - who has met Miyamoto, lest we forget - on stage to make Nintendo Life look amazing in front of a receptive crowd.
As you can see from the video below Ryan absolutely decimates the song and puts in a totally flawless performance, earning him not only rapturous applause but also the respect of the Guitar Hero Live representative and Fred from NoughtPointFourLIVE who was on-stage at the same time.