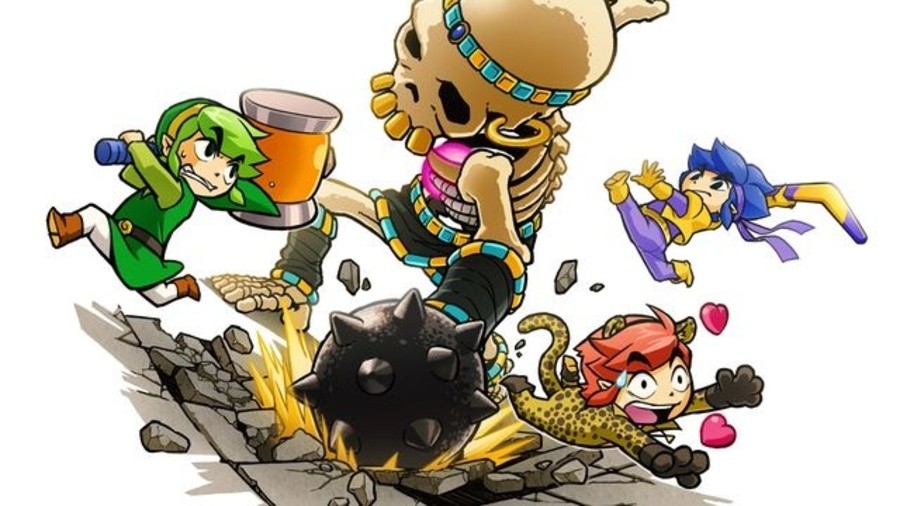 It's easy to lose track as we approach gaming's silly season, but The Legend of Zelda: Tri Force Heroes isn't far away. As a result Nintendo will be upping its game to remind 3DS fans that this is a title that should very much be in their thoughts.
In Japan the big N has been busy uploading some new videos to promote the title. First up we have an episode of Game Center 'DX', a spin-off from the better-known CX series.
Next up we have two 3DS HOME Themes which are now available in Japan and can reasonably be expected to make their way to the West.
Also coming up soon is a Japanese live stream of the game co-hosted by none other than Eiji Aonuma; it's due to take place at 10am local time on 18th October, which is 2am UK / 3am CET on that morning. In North America that equates to 17th October at 6pm Pacific / 9pm Eastern; it'll be broadcast in the video below.
Oh, and there's an episode of Cat Mario focused on Tri Force Heroes too.
Finally, as a non-Zelda bonus, below is the video for a neat WarioWare Halloween 3DS HOME Theme starring Ashley, also out today in Japan.
That's the lot, but certainly represents plenty of Tri Force Heroes promotion in Japan - we plan to tune in to Aonuma-san's broadcast, even if we won't quite understand everything he's saying.