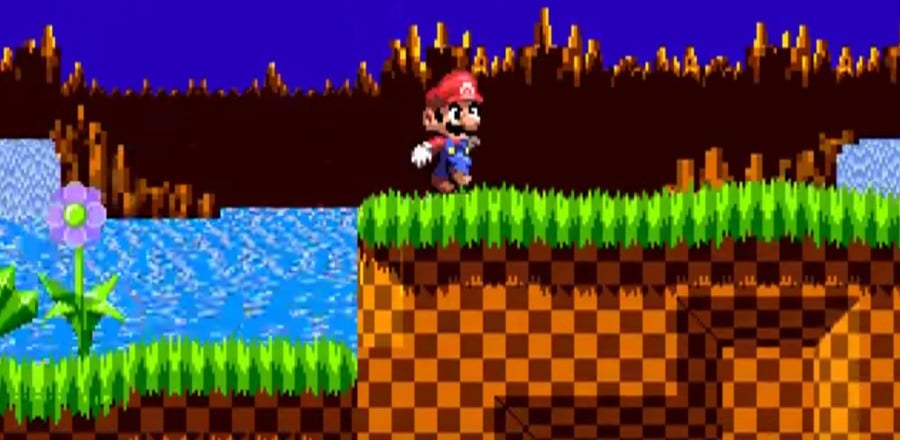 Mario and Sonic may be on friendlier terms these days, but once upon a time they were bitter enemies, and the notion of them sharing a game was as unlikely as a Smiths reunion.
Still, you can now rewind time and imagine just what it could have been like had Mario decided to hop, skip and jump out of the Mushroom Kingdom and gatecrash Sonic's Green Hill Zone. Hacker LoneDevil has released a version of the original Sonic the Hedgehog and replaced the blue blur with Nintendo's famous mascot. Everything else in Somari The Adventurer is very much the same, but Mario has introduced a few new moves - such as his spinning jump and double leap.
You can check out the hack in action below, and if you're interested in applying this hack via the Retron 5, you can download it here.
Thanks to Gonçalo Lopes for the tip!
[source forums.sonicretro.org]