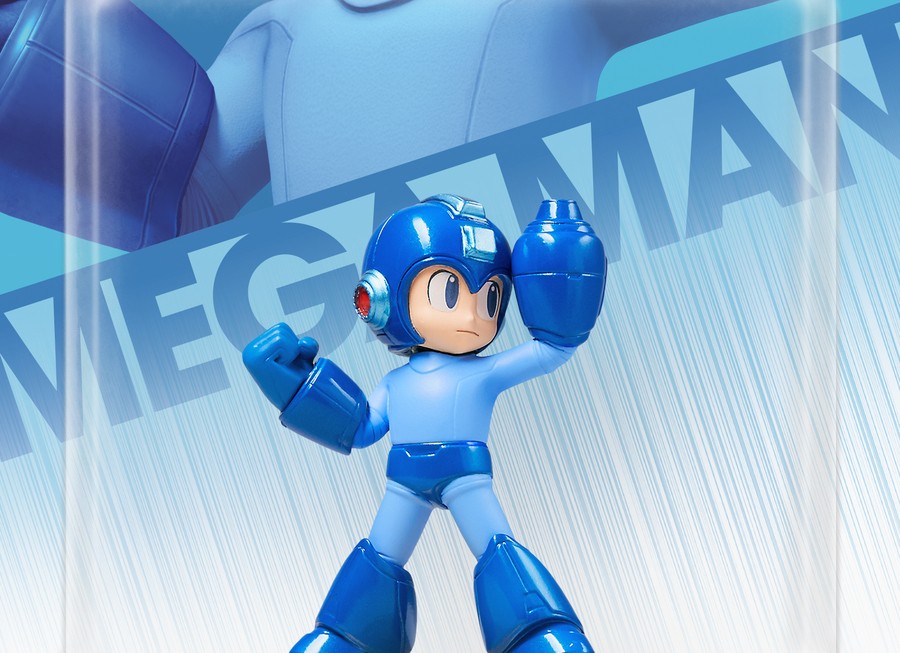 We have to admit we're really looking forward to the Mega Man Legacy Collection which is coming to the 3DS eShop early next year. In addition to offering faithful reproductions of the series' origins with the original six Mega Man games, the game also includes a Challenge Mode, which stitches together various areas and moments from throughout the six classic games and weaves them into new, fast-paced challenges that players can play again and again to improve their times and best their friends' times.
But that's not all, in a recent Capcom Unity blog post, it's been revealed that the 3DS version of Mega Man Legacy Collection will support the Mega Man amiibo, too. Tapping your faithful old Blue Bomber amiibo will allow you to unlock ten additional challenges not present in other versions of the game. These challenges will be ones submitted as part of a competition which you can find out more details about here.
Are you pleased to hear that the 3DS version of the game will support amiibo? Do you think this is a nice little bonus, or should Capcom have gone further? As always, let us know with a comment below.
[source capcom-unity.com]