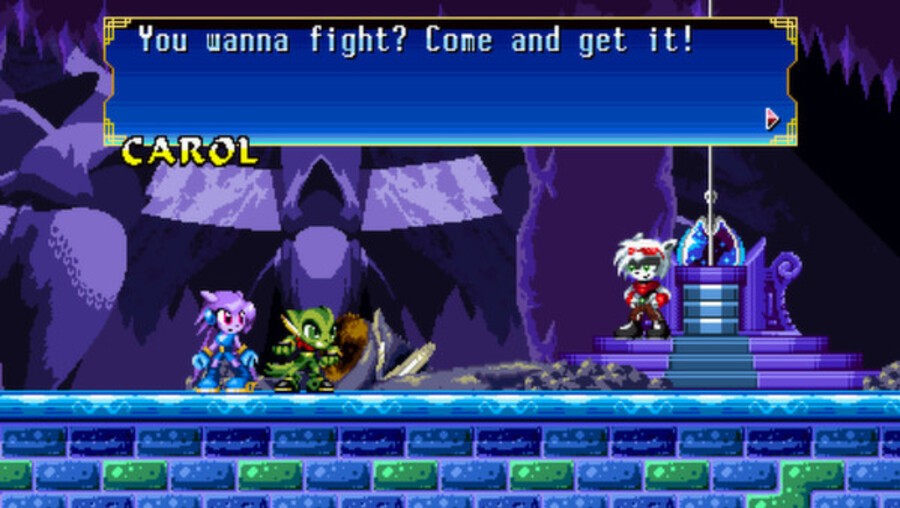 Freedom Planet, which has achieved some success on PC, has been on a number of Wii U eShop gamer's wishlists. It started out as a Sonic fan-game, before GalaxyTrail evolved the idea into its own IP; it incorporates some aspect of classic Sonic titles but nevertheless has plenty of different ideas.
Unfortunately the Wii U release was postponed due to a bug discovered in what was the final code, with no date given for its release. In positive news the developer is now making progress in resolving the problem, and told us the following when we asked for an update.
We don't have a firm date at this time, we're holding off on giving one until we're sure the game both passes Nintendo's Lot Checking and a test play through of the Adventure Mode. That being said, far, far sooner rather than later. Optimistically I'd say anytime in the next couple of weeks we'll have a date to announce. The bug is causing some freezing issues in the later parts of adventure mode during cutscenes. We believe we've found the source of the problem and we're working it over.
All in all we're simply not going to promise another date until we're sure we won't have to delay again this time, we don't like getting people's hopes up and we were overly optimistic at first about what we'd have to do to make sure we had a perfect launch.
It's a smart move to hold off on providing a release date until the game is fully ready to go, but hopefully we're looking at an arrival within the next couple of months.
Is Freedom Planet on your Wii U wishlist?