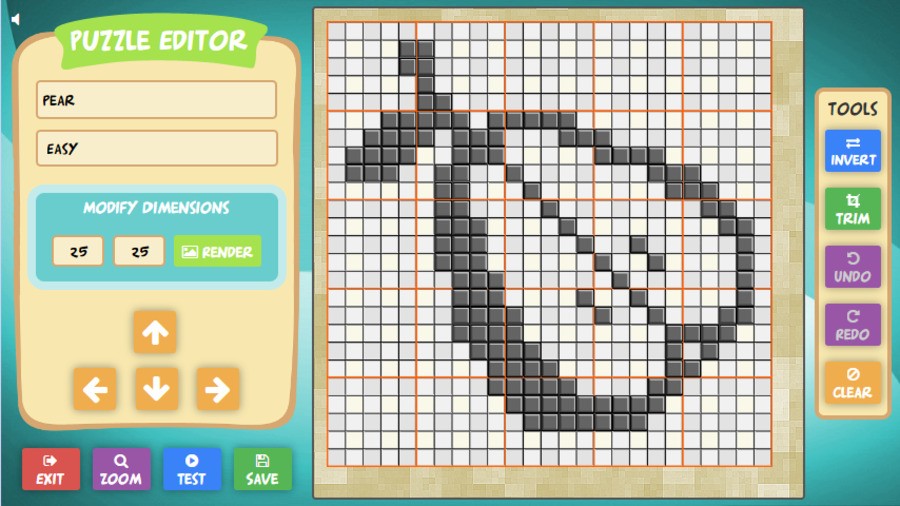 The Picross e series has been rather popular on 3DS, or at least we assume that's the case as there have been six entries so far. Basic logic puzzle solving rewarded with a pretty picture is a golden idea, clearly, and this particular style is now coming to Wii U.
PixlBit Studios has confirmed that its title, PixlCross, is now in lotcheck ahead of release on the Wii U eShop; it's also trying to get Greenlit on Steam. Though the aesthetic is simple the content on offer seems promising - there are over 150 puzzles (some of which are hefty 35x35 grids) and, more intriguingly, a level creation tool. Utilising the GamePad it looks like an intuitive, simple way to create and share Picross puzzles. There'll be options to browse and download others' puzzles and so, in theory, there could be a neverending supply to keep you amused.
We'll see how this one shapes up when it's released. Are you tempted by it?