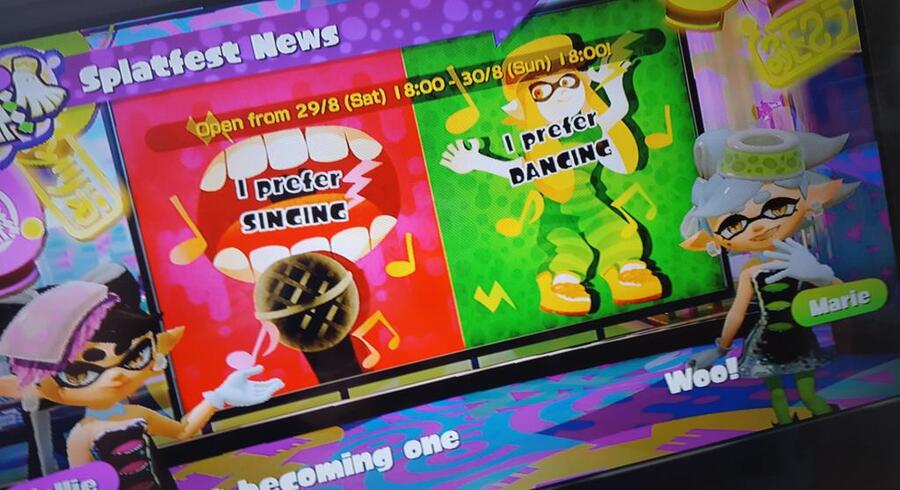 It has already been confirmed that the next North American Splatoon Splatfest event will ask players to pledge their allegiance to the heroic Autobots or Evil Decepticons, but sadly that offer isn't being extended to Europe.
The Euro Splatfest occurring at the same time will instead ask Wii U owners if they prefer singing or dancing. Not quite as exciting, we're sure you'll agree.
Euro players - were you hoping for some Transformer-related action? Let us know by posting a comment.