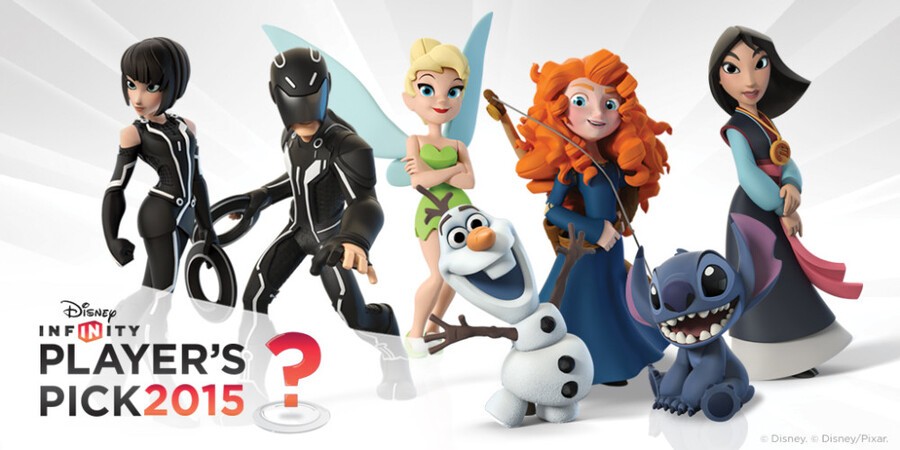 Before LEGO Dimensions and amiibo came along, the toys-to-life category was predominantly occupied by Skylanders and Disney Infinity. With both of these series evolving at a rapid rate over the past number of years; it appears Disney has raised the stakes once again, with news fans will be able to vote for a character they would like to see appear in an upcoming edition of Disney Infinity.
Disney Infinity Player's Pick 2015 features twenty fan-favourite characters to vote for including the likes of Pocahontas, Robin Hood through to more recent additions in the Disney family such as Dory from Finding Nemo and Mabel from Gravity Falls. At the time of writing there are close to a total of 65,000 votes, with Mabel in the lead at 56 percent and the classic character Darkwing Duck second in the running at 18 percent.
To participate, simply cast your vote on the main announcement page, or tweet at Disney Infinity or comment on its instagram or Facebook with the hashtag, #OurDisneyInfinity. And if you have another character in mind that is not on the list, you can let Disney know.
Tell us in the comments who you are voting for and also be sure to tell us if you think any other Disney characters should have been included on this list.
[source blogs.disney.com, via nintendoeverything.com]